The mustard mill in Beaune owned by Edmond Fallot was built in 1840 and is the last independent mill of 500 mills that existed in that specific region. It produced the world famous Dijon mustard and I was taking part in a viewing as well as in a tasting.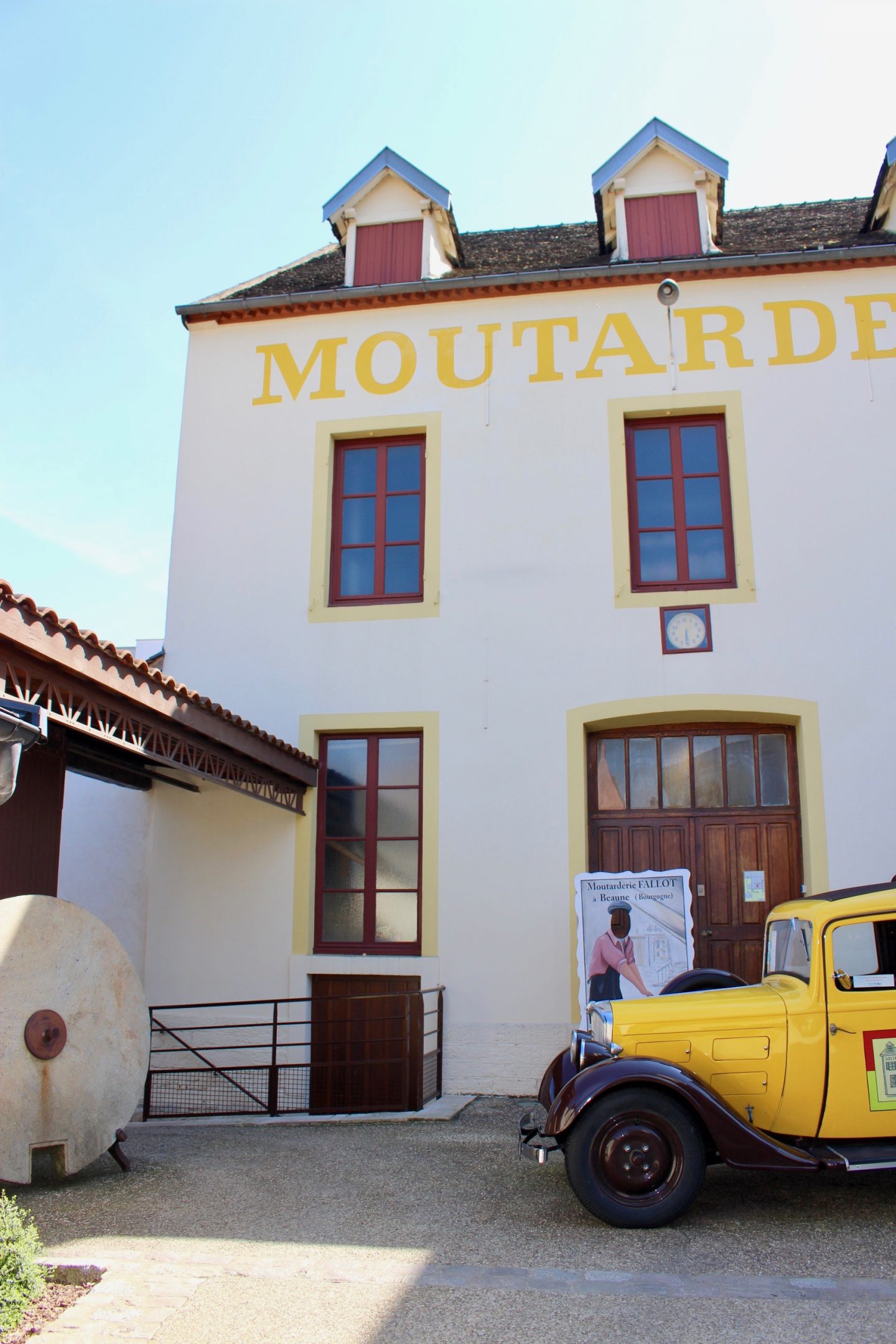 The guided tour took about 2 hours and was packed with interesting facts about the Dijon mustard. Did you know, that this certain mustard mustn't have it's origin in Dijon or even the region? It can be produced everywhere as long as it follows a certain recipe! And did you know that about 90% of the mustard seeds were imported from Canada? Well, I was quite surprised because I always expected Dijon mustard to be a traditional French product from Dijon. But it's simply the extract of a certain mustard seed mixed with "verjun", which is the juice of very sour grapes and that's it! Today it doesn't even have to be that "verjun" anymore – you are allowed to replace it with vinegar and sugar!
But the special thing about the mustard mill in Beaune is not just it's history but the traditional way of producing the mustard. That mill still works with old millstones and more and more with local ressources. Edmont Fallot began to raise mustard seeds in Burgundy again and wants to increase it's proportion. So he created a mustard, which is not just produced in it's place of origin, but contains mustard from the region and "verjun" from a certain grape which was used originally.
There are three different types of Dijon mustard existing. The one with a chunky consistency and shells of the seeds remaining is the known one out of German supermarkets. But the (true) one, which is THE Dijon mustard has a creamy texture and no visible seed shells at all! Those are produced in a relation of 1:4. The third type contains different flavors like beer, fig and even ginger bread (liked that the most!).
The guided tour leaded through different rooms and showed all the traditional tools and machines, which were used 150 years ago. It's a very modern demonstration in different languages and even with a video and a tasting. But that wasn't the best! The guests are having the opportunity to mix a Dijon mustard by themselves between the tour and the tasting. That was not just interesting but exciting!
All in all I definitely recommend this guided tour and to have a stroll in their shopping area – there are loads of flavors to discover and to try! And check the label first before buying Dijon musard, when you are the next time in a supermarket – it might be from somewhere else 🙂