Who would have thought that you can prepare a delicious and crispy pizza with only one cooking zone and one pan? I didn't and therefore the delicious result surprised me even more!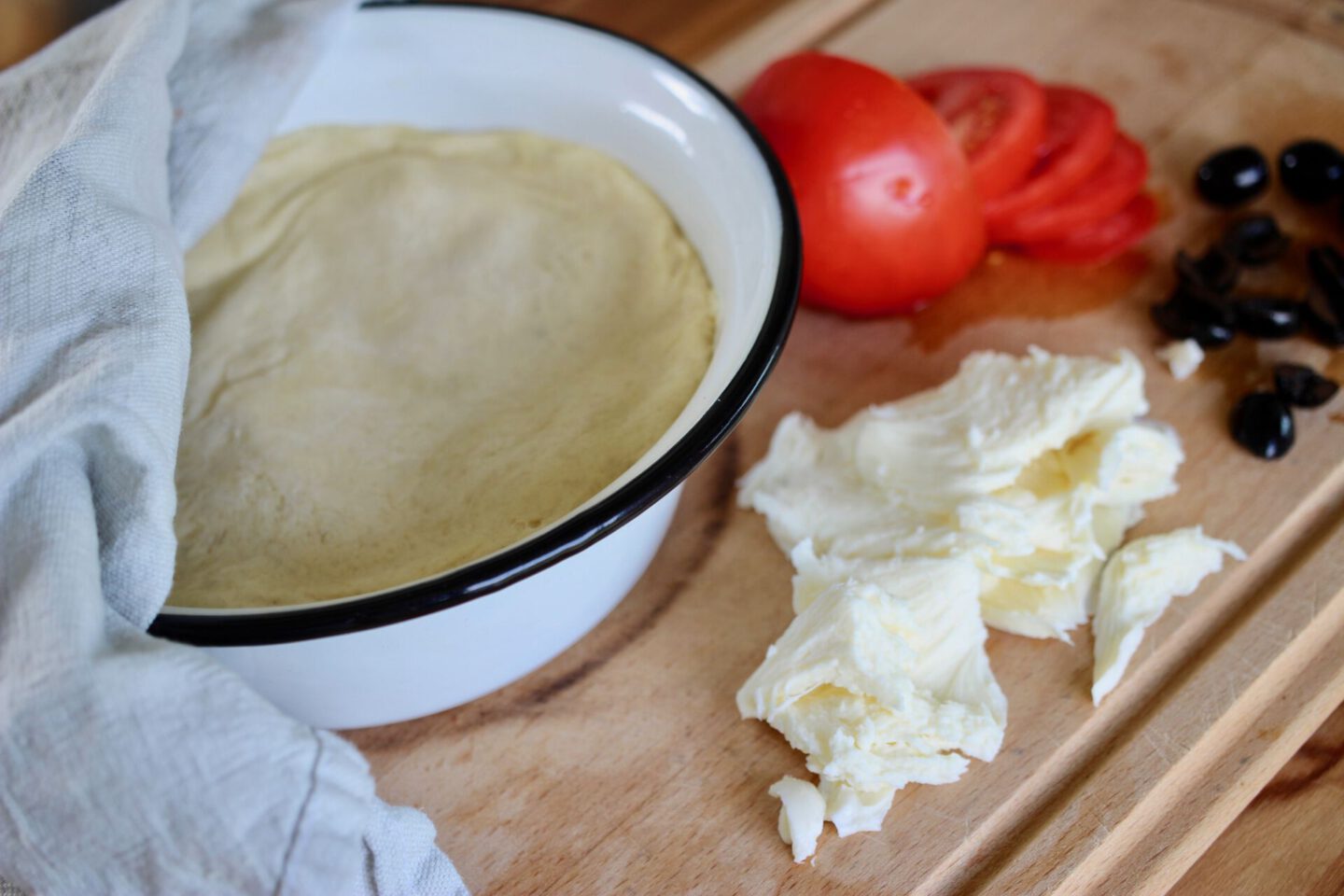 Ingredients (for one medium sized pizza)
175 g flour
8 g fresh yeast (alternatively dry yeast)
2+3 tbsp olive oil
1 ts sugar
5 tbsp of strained tomatoes
1 tomato
50g olives, black
25g Parmesan cheese
1/2 mozzarella
Fresh basil
salt & pepper
Optional: Topping of your choice
Steps
Mix 125ml warm water with the sugar, 1 teaspoon salt and the yeast. Leave to rise for 10 minutes.
Put the flour into a medium bowl and mix thoroughly with the yeast mixture. Knead well for at least 3 minutes. Moisten with about 2 tablespoons of olive oil and leave to rise in a warm place for about an hour.
Knead the dough once again. Put the rest of the oil into a coated pan and pull the dough apart with your hands until it fits into the pan. Form the rim a little thicker. The base can be nice and thin, then the pizza will be crispier.
Spread the pizza with strained tomatoes. Season with salt and pepper. Slice the tomato and mozzarella and spread on the pizza. Sprinkle olives on top. Add another topping as desired.
Close the pan with a lid or something similar and fry over medium heat for about 6 minutes until the base is nice and crispy. Leave the pizza to rest for a few more minutes so that the cheese has melted nicely.
Sprinkle with fresh basil and serve.