Have you ever wondered about that weird smell in Portuguese supermarkets? Well, it's because of the dried cod fish called "Bacalhau", which is very famous within the Portuguese cuisine. Don't be afraid of the smell – it tastes delicious after preparing it in a good and easy way!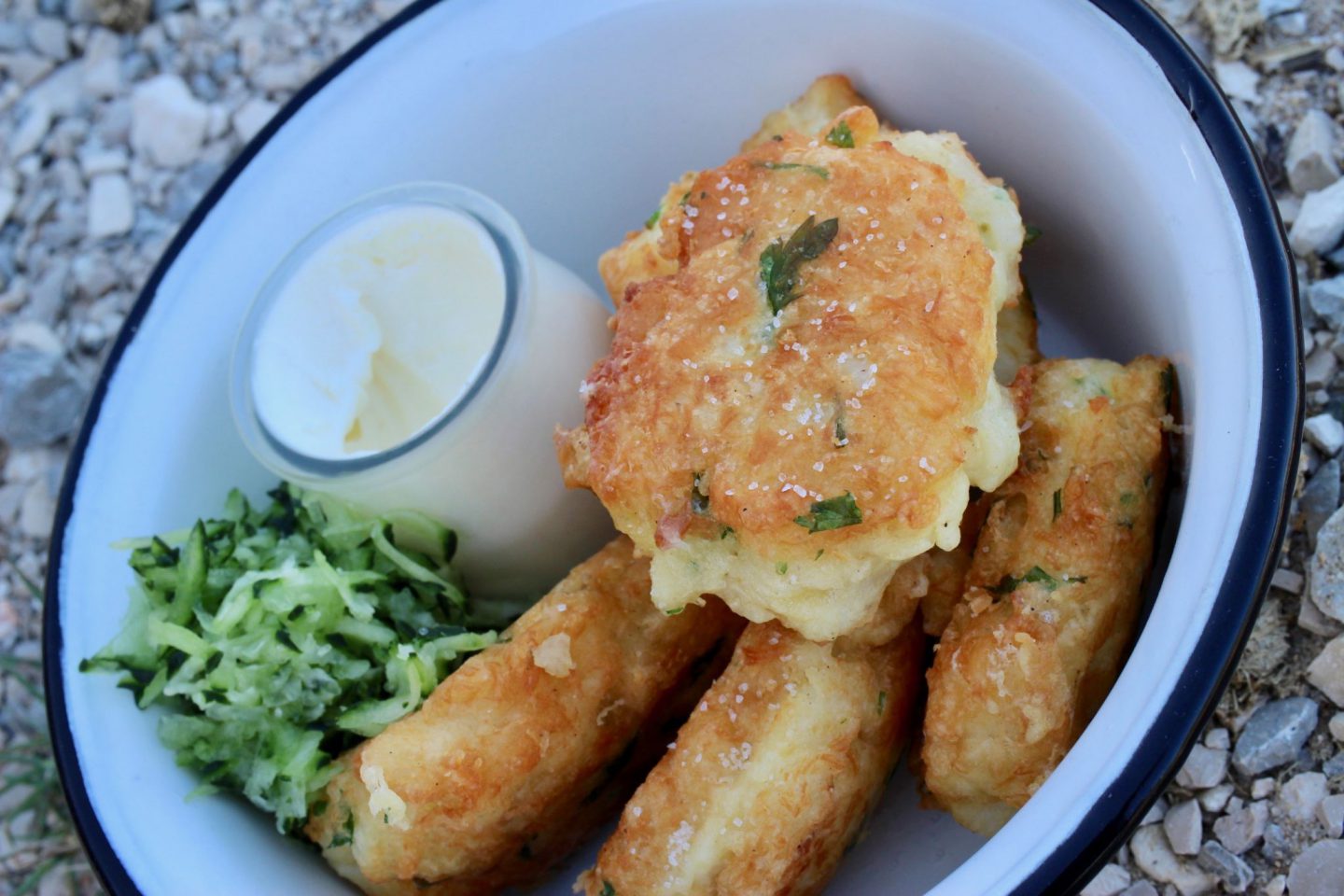 Shopping List (8 medium sized fish cakes)
300g dried cod fish "Bacalhau" (fresh fish is suitable as well)
8 TSP flour
2 TSP milk
2 eggs
1/2 lemon
1TBSP baking powder
2 sprigs of parsley
Salt&Pepper
100ml neutral oil
Optional: Serve it with cucumber salad and a dip made of creme fraiche, lemon juice and garlic.
Steps:
If you bought the dried cod fish you need to put that into water 1-2 days before. Use as much water as it needs to cover the whole fish. Change the water twice a day and keep it cold.
Cut the cod fish into small pieces and take a fork to mash it a bit. Squeeze the lemon over it.
Add the eggs and the flour and mix it. Add the milk and baking powder and mix it again.
Add salt (be careful – the cod fish is already very salty) and pepper as well as the chopped parsley.
Leave the mixture for a few minutes.
Fill the oil in a smaller pan with a higher rim and heat it up.
Take a big spoon and form small cakes of the mixture and fry it for 2-3 minutes from each side.
Put the fried fish cakes on a paper towel to get rid of excessive oil.
Add some coarse salt on top and enjoy!
Info Box
No worries if there are some left overs. They taste fantastic the next day as a snack. Even cold very delicious!