Some might wonder why I am focusing that much on topics like the van kitchen, recipes as well ingredients. Well, cooking in a van has it's own certain requirements and differs a lot from cooking at home.
Here are a few reasons why: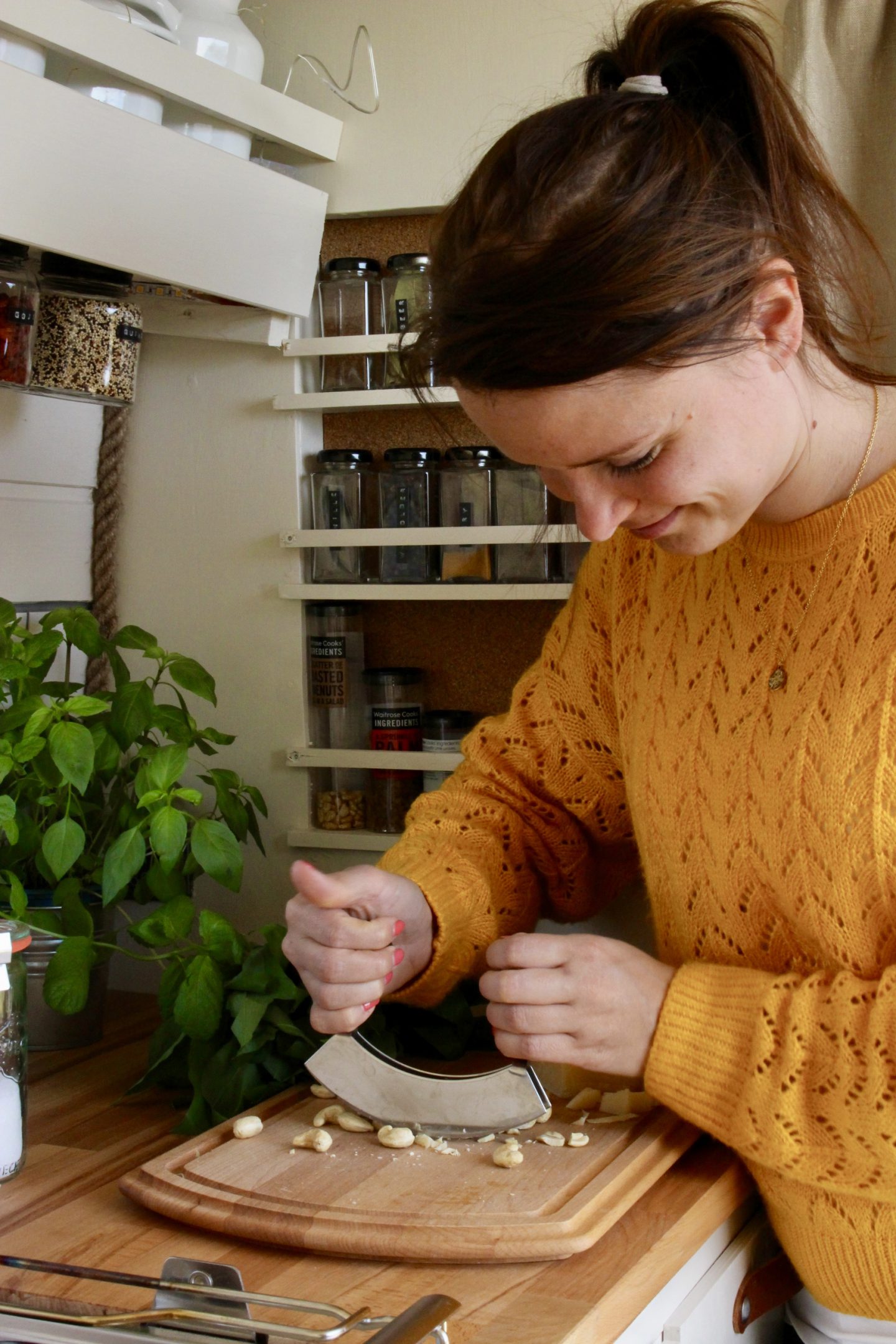 Living in a van means living on a small space. That's why the "kitchen" or just the cooking place needs to be functional and space-saving.
A van offers limited electricity, water and gas. So it's obvious that the devises needs to be efficient and that recipes aren't resource- and time-consuming (in terms of cooking something for hours and hours)
Said that it becomes clear that cooling food isn't natural. It means giving up space, consuming a noticeable amount of electricity and in some case a lot of money.
Following those points recipes needs to be without loads of exotic ingredients that need to be cooled and/or stored.
Living in a van mostly means cooking every day with the desire of flexibility and creativity. There isn't a big storage area and in terms of a limited cooling you have to consume ingredients in time.
Although recipes needs to be flexible and varying they have to be simple as well related to tools and other equipment. There isn't much space for pans, pots as well as tools. Many vans just contain a single-flame stove, too. That makes one-pot-recipes even more necessary.
Knowing that it becomes obvious that dish-washing is a main topic living in a van. On the one hand you need to save resources like water and electricity. On the other hand you need to wash your dishes more often as you just have a limited number of plates etc. On the top of that dish-washing is nobody's favorite free time activity.
Talking about free time it's necessary to say that many vanlifers don't want to spend their day with cooking and prepping meals. Recipes have to be quick and able to be eaten for another day. Snacks, food to go and sandwiches become a greater priority.
Of course it's also about the money. A limited budget require recipes with limited ingredients which are available at most of the normal supermarkets. No fancy stuff just good food.
Last but not least vanlifer often pay high attention to nature and treating it in an appropriate manner. Saving resources, avoiding a lot of trash and consuming local products are key.
There are so many other reasons why cooking in a van is so special and challenging. It begins with the simple need for good food even though there is limited space, equipment and resources and ends with the demand for efficiency in terms of costs, quality and time.
All of those reasons lead me to a blog about vanfood, recipes and the kitchen built itself. It's easy to fulfill all those criteria just with a few ideas and impulses. I hope you will enjoy those as much as I do.