I've started my next journey to the south of Europe and my first destination has been the Czech capital – Prague! A town known for trdelnik, beer and goulash!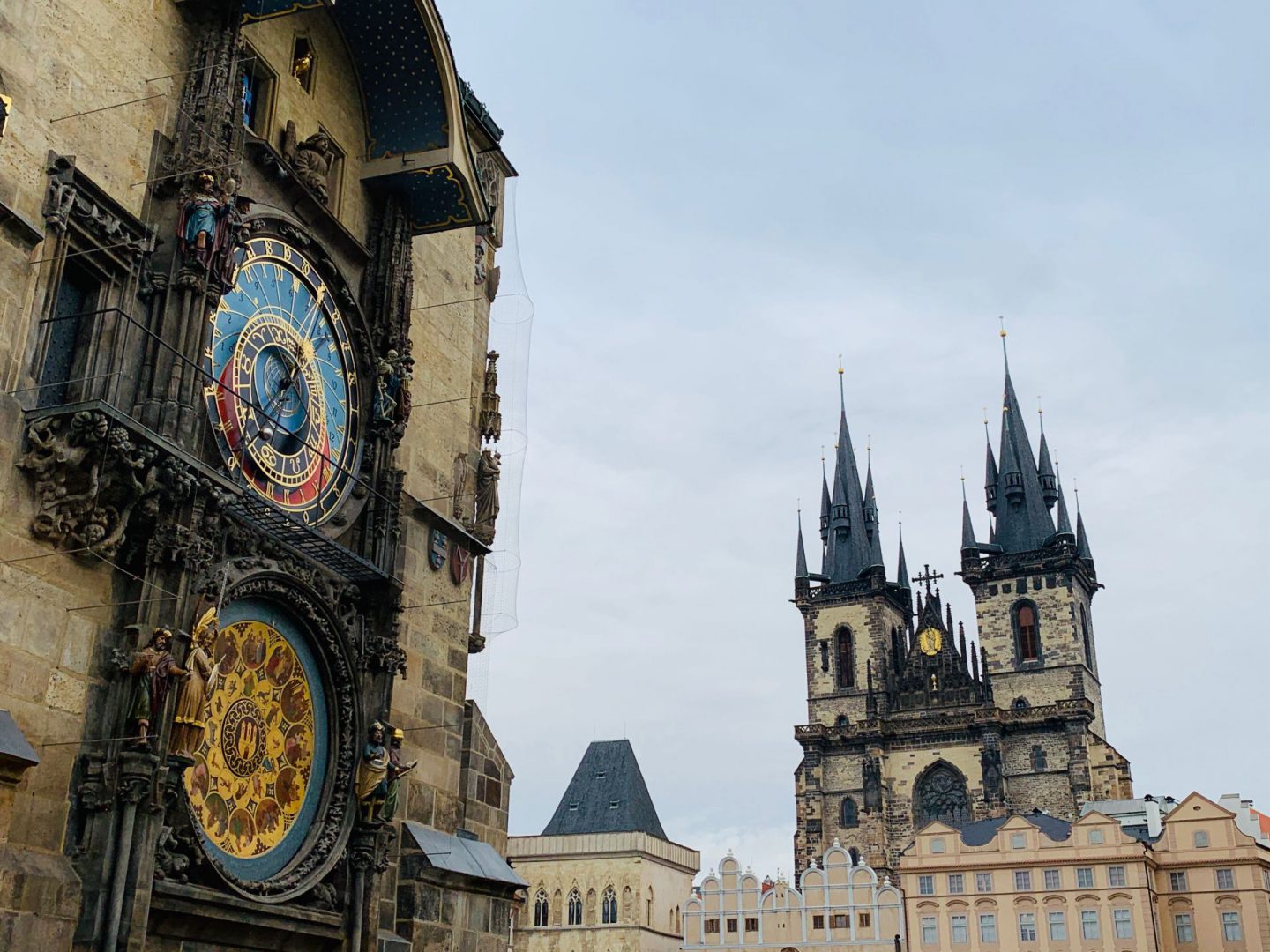 I have already been in Prague for several times so I had enough time to discover the culinary side of the capital of the Czech Republic. So I started my day with some delicious sandwiches at "Sisters" (Dlouhá 727/39, 110 00 Staré Město). Right in front of it I discovered a cool butcher offering high quality snacks like a really good beef tartare! (Naše maso, Dlouhá 727/39, 110 00 Staré Město). Generally spoken I can recommend the whole street – I found so many lovely places and would have eaten much more if my stomach would have the size of my culinary desire.
However. Afterwards I made my way to some sights of Prague as I simply love to walk through the old town and to cross the Charles bridge. On my way I picked up a "Trdelnik", which is a local speciality made of a yeast dough covered with sugar and shortly grilled under high temperature. It comes with various toppings or even with ice cream. After I've visited the famous castle I've stopped over at a café offering speciality coffee called "onesip coffee" (Haštalská 755 /15, 110 00 Staré Město). They are brewing coffee from a local roastery and even though the place was really small it had a great minimalistic atmosphere. I sat at the window and watched the rain whilst enjoying a good nicaraguan coffee.
Afterwards I walked a longer distance and crossed the river again. I made my way further north and entered an area where fairs were and are taking place. One of the food markets of Prague is located in one of their halls and offers a great choice of fresh vegetables and fruits. Furthermore there are stalls with meat, cheese, nuts and flowers. A great opportunity for rainy days! (Hala 22, Bubenské nábřeží 306/13, 170 00 Praha). But I'd recommend to visit the food hall a little earlier than I did, as many stalls were already closed. I guess it offers a greater variety in the morning.
It was time for a proper bohemian meal after walking around for such a long distance. I've visited a simple but well known place (under locals and tourists) called "Lokal" (Dlouhá 33, 110 00 Staré Město). They have different restaurants with the same name and offer a great choice of Czech food and beer. Of course I had to try a Czech goulash with bread dumplings and a light beer. The service was extremely friendly and the food was really good! Perfect for a rainy day in winter. After that warming meal I walked for a little stroll and made my way to a local brewery. I just couldn't leave the town without visiting a brewery. Lucky me that the brewery is directly connected to the bar (Dva kohouti, Sokolovská 81/55, 186 00 Praha 8-Karlín). So it was easy watching the brewery whilst enjoying a local lager which btw was really good! Perfect end to a perfect culinary day in Prague!