[:en]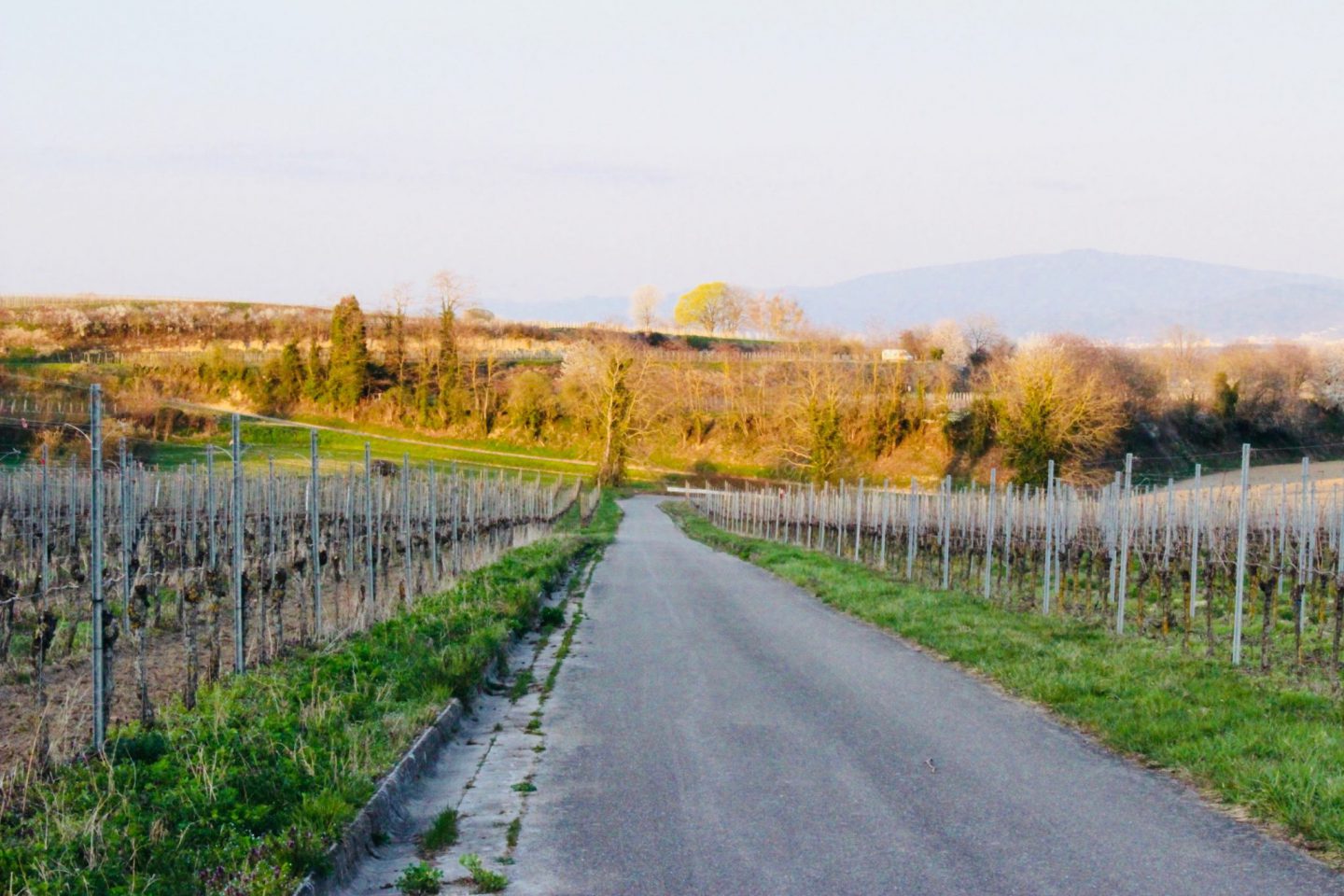 I spent a couple of days in the south west of Germany close to the French border and origin of many wines. So having a wine tasting was kind of a must-do. So I searched for such an experience and found a very individual one where the owners of the vineyard are focussing on organic farming. That caught my interest. So I found myself in between many vines on a sunny Friday afternoon. Maj Britt explained me the differences between the grapes and their characteristics. She is working since 15 years in that business and her husband even longer. They are taking care about several fields allocated in the region. By that the risk of a sudden loss due to weather is allocated. Young plants and grapes are very sensitive when it's about heavy rain or hail. One of the fields is a very special one, as each plant has an own pile to grow on. That guarantees more space and therefor much more sun for each single plant and that again causes, of course, a higher sweetness and taste in the grapes. It's also demonstrating that an organic way of farming means giving the plants time to develop itself and it's flavour. It also means that no chemical liquids or anything else artificial is added to the whole process. Furthermore they are using different kind of teas to support (!) those plants to grow. Maj Britt made clear that it has nothing to do with maximizing the effort or manipulating nature. It's more about supporting it with it's own resources. And that's what Demeter stands for. It's a label for products which are following strict regulations especially when it's about sustainability und ecology.
After Maj Britt drove me around and showed me their different vineyards we came back for a wine tasting. That was the part she was explaining less as she wanted me to experience it by myself. We had one pinot gris, pinot blanc and a pinot noir. All of them tasted very light and naturally. I enjoyed the Pinot blanc the most. All in all I enjoyed the whole experience and definitely recommend it to everyone who cares about the origin of food and a different (sustainable) way of it!
Best of all – I spent the night right next to their vineyard with an amazing view 🙂
To get to know more about them check their homepage: http://vorgrimmler.de.
[:]