A proper bowl of hot Chili con Carne isn't just a warming meal on gold days but is also coming along with loads of flavors! Combined with fresh avocado and sweet tortilla wraps definitely worth the title as a favorite dish!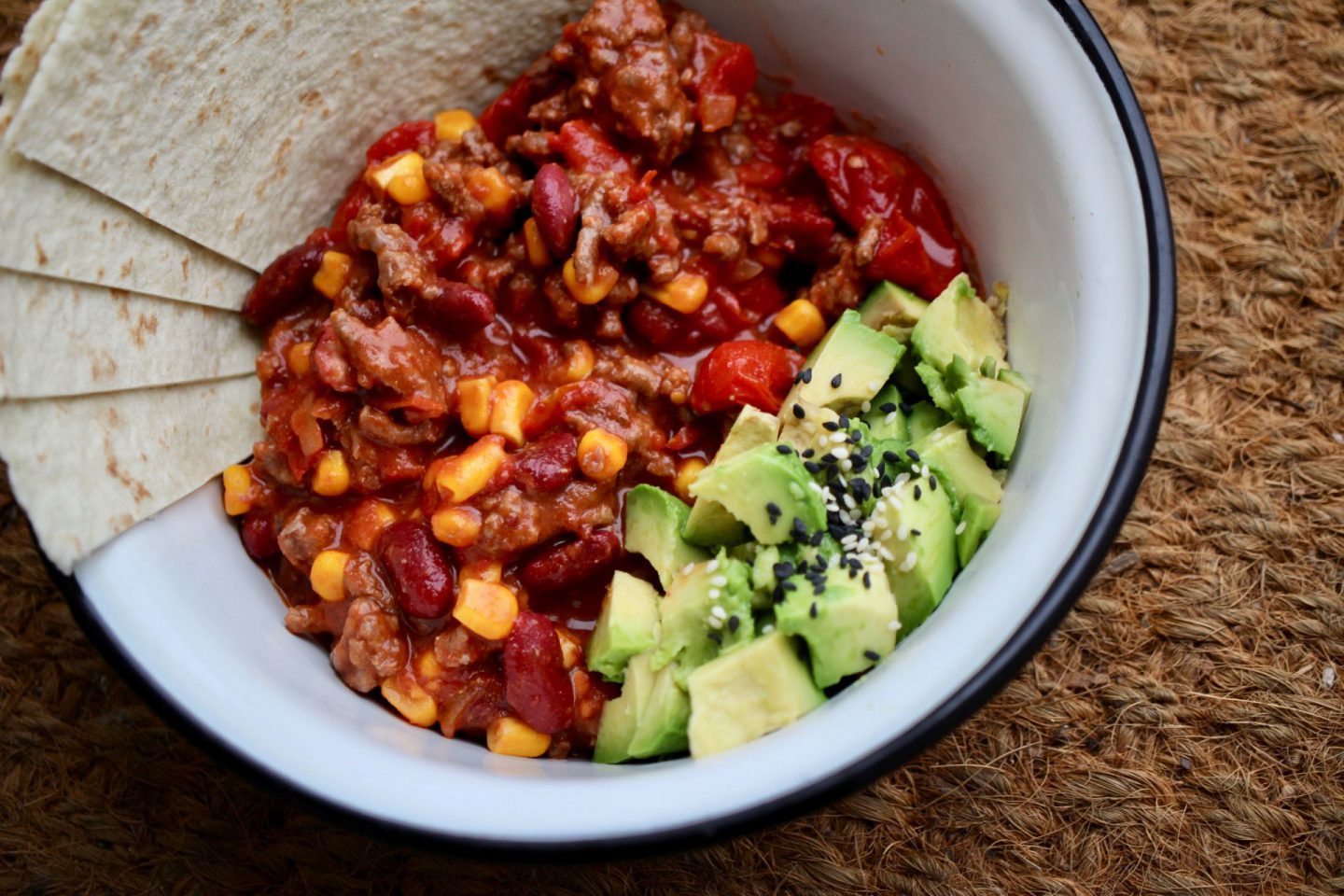 Shopping List (2 Persons)
400g mixed minced meat (3 C)
600ml chopped tomatoes (4 C)
4 Tortillawraps (big)
1 small can of sweet corn
1 small can of kidney beans
1 Avocado
1 small onion
2 TBSP tomatoe puree
Chili-Spice
Salt&Pepper
Oil
Optional: Creme Fraîche for serving
Steps
Pell the onion and cut it into small cubes. Heat up a bit of oil in a bigger pot and fry the onions until they become golden. Add the minced meat and season it with salt and pepper.
Add the tomato puree as soon as the minced meat becomes crispy and fry it all together for another 2 minutes. Deglaze it with the chopped tomatoes. Add the corn and kidney beans. Season it again after stirring the mixture carefully. Add some chili flakes following your taste and let it simmer for about 10 minutes.
Peel the avocado and cut it into medium sized cubes. Quarter the tortilla wraps.
Season the chili con carne again.
Serve the chili con carne in a bowl with some quartered wraps, avocado cubes and optional some Creme Fraîche.