It's easy to say: "Quit your job and do whatever makes you happy!". But is it that easy to do?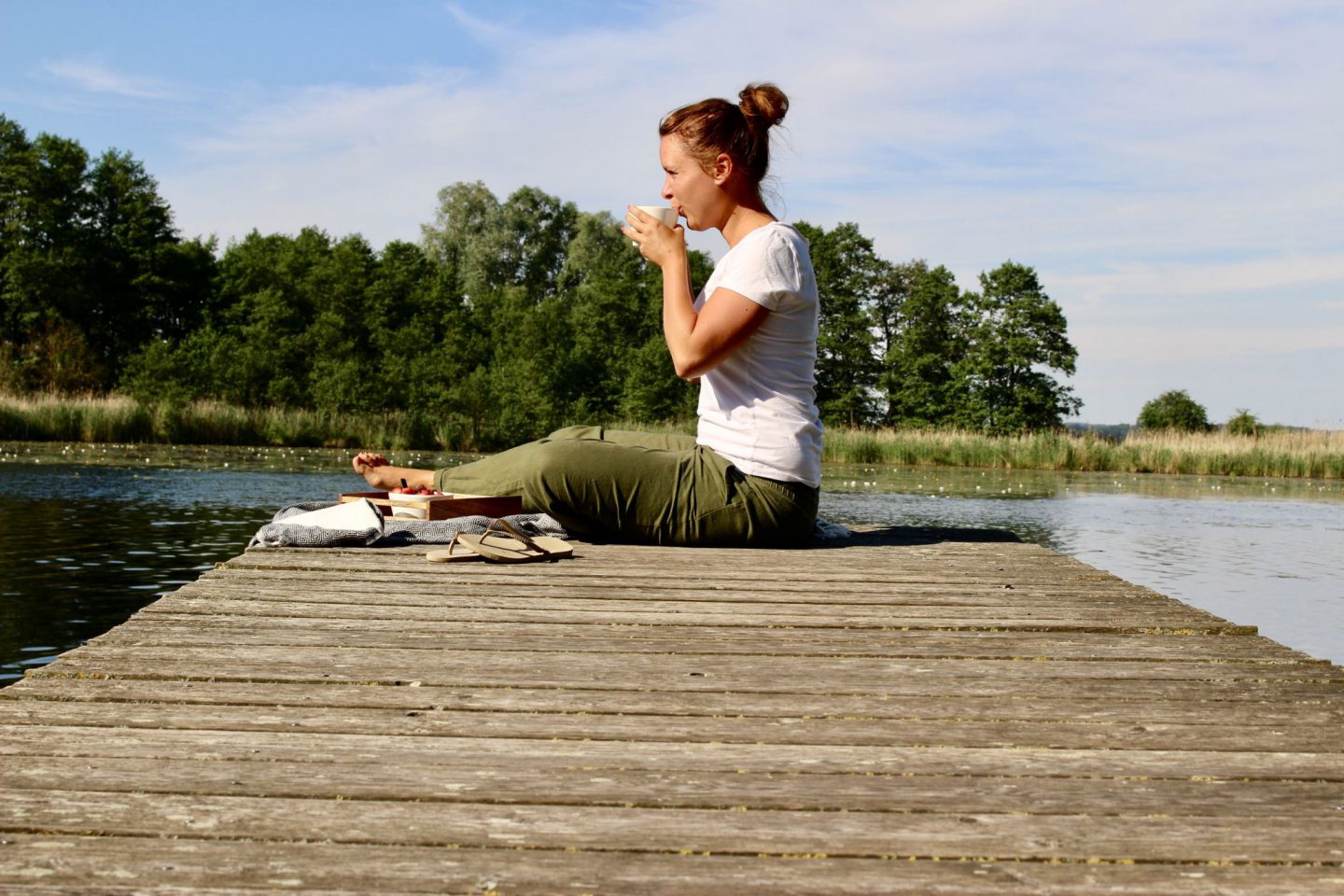 After three months of traveling and almost 7 months without a full-time job I have to confess that it is really that easy. I imagined it to be more awkward and scaring but it actually isn't. It feels totally normal and natural to enjoy life as much as possible and I realized that it's more a duty than a choice. It's a duty to live every day and to get closer to your happy self as best as possible. Phrases like "Life every day as it could be your last one", "Look back at the end of the day and be sure you enjoyed it to the fullest" or "you only life ones" might sound superficial but they are all true. That's why it is so important to make the best out of it. Well, how to do that?
First you should ask yourself what really makes you happy. And I really mean YOU! Because many people get irritated by the happiness supposed by advertisement and general status symbols. But a new car, a big house or an expensive boat do not make you happy at all. It's more a short-termed satisfaction which is fading away pretty fast. It's nothing more than happiness you are supposed to feel but this has nothing to do with your own personal happiness. Try to imagine yourself without any external influences and superficial status symbols and then ask yourself what makes you feel good, what makes you smile and what truly makes you happy. Probably you will notice that it isn't about materialistic things but more about feelings and situations we are longing for. It's a certain picture we see ourselves in and which makes us feel complete. For example I've seen myself at a big table at Christmas with my whole family gathered around and I am cooking a big menu for them. Sitting together and enjoying a decent meal, talking about good memories and just celebrating the moment together makes me deeply happy. I've also seen myself on a big farm with my own horse and a big garden full of vegetables and fruit trees. I want to wake up and life with and in nature. As we all know there is almost no way of spending life without money but for sure there is a way of life with a job you like and which makes you happy to. Therefore I imagined myself hosting guests on my farm, cooking for them and having classes as well as common dinners together. It's all about nature, farming, cooking and being together with other people. That's what I am aiming for and that's why I changed everything. I quit my job and converted a van to travel around on purpose. I wanted to improve my crafting skills and see whether I would be able to renovate a complete farm. I also wanted to travel around to check out different regions and to get to know other business concepts with the same idea. Furthermore I wanted to gain as much knowledge about food as possible to prepare myself for the next step. I also worked as a waitress and had an internship in a high class restaurant. I also worked on animal farms and took cooking classes to improve myself. All to get closer to my own happiness. And you know what? I am already there! Because as soon as you change the direction in your life and steering towards your individual goals you become more fulfilled then ever. Everything has a reason now and everything is just for yourself and no-one else. You are not doing a job that isn't fulfilling you or pleasing a boss you don't like. You just follow your own life and that's what I think is everyones duty. Otherwise you might some day look back and regret that you haven't lived your life at it's best.
Of course it isn't easy to know what really makes you happy on the one hand and to implement it into your life on the other hand. It's not always possible to earn a living without doing things that don't fulfill us. But the most important thing is to try! To come as close as possible to your happy self and to deal with your inner desires and wishes. Listen to yourself and follow your instinct!