[:en]
The market hall in Stuttgart is supposed to be the most beautiful one in Germany. So it was absolutely important for me to visit it in order to make my culinary trip as memorable as possible.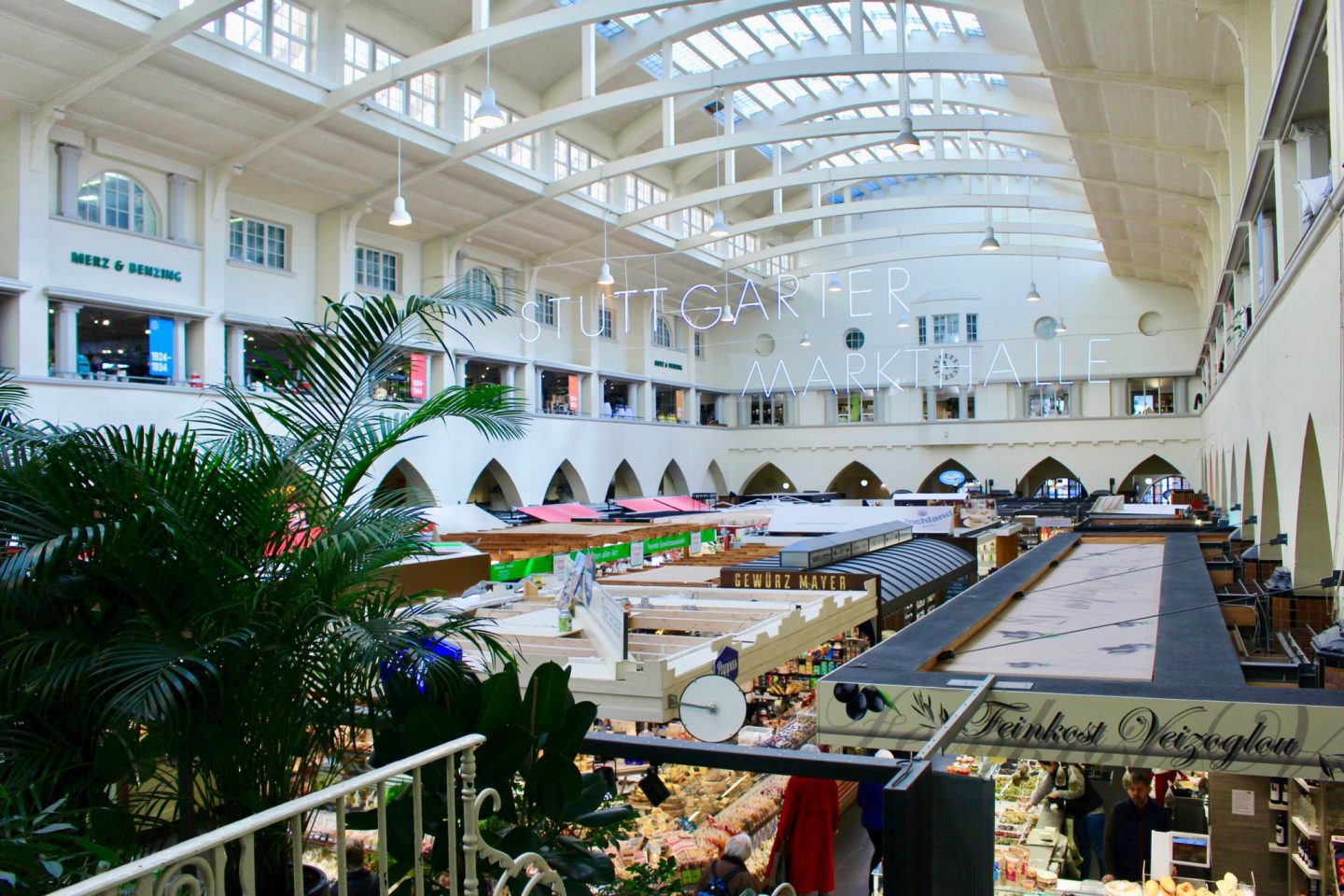 I started my day early to get that certain mood which only exists in the early morning hours on markets. It was easy to identify the market hall as it's name is written in capital letters on the outside of the building. The entrance was more hidden though – the doors were closed and in comparison to the building quite small and without any notice. I opened a door and fortunately it was the same entrance the former market stalls used by trains to carry their products into the market hall. The former tracks were still in the ground.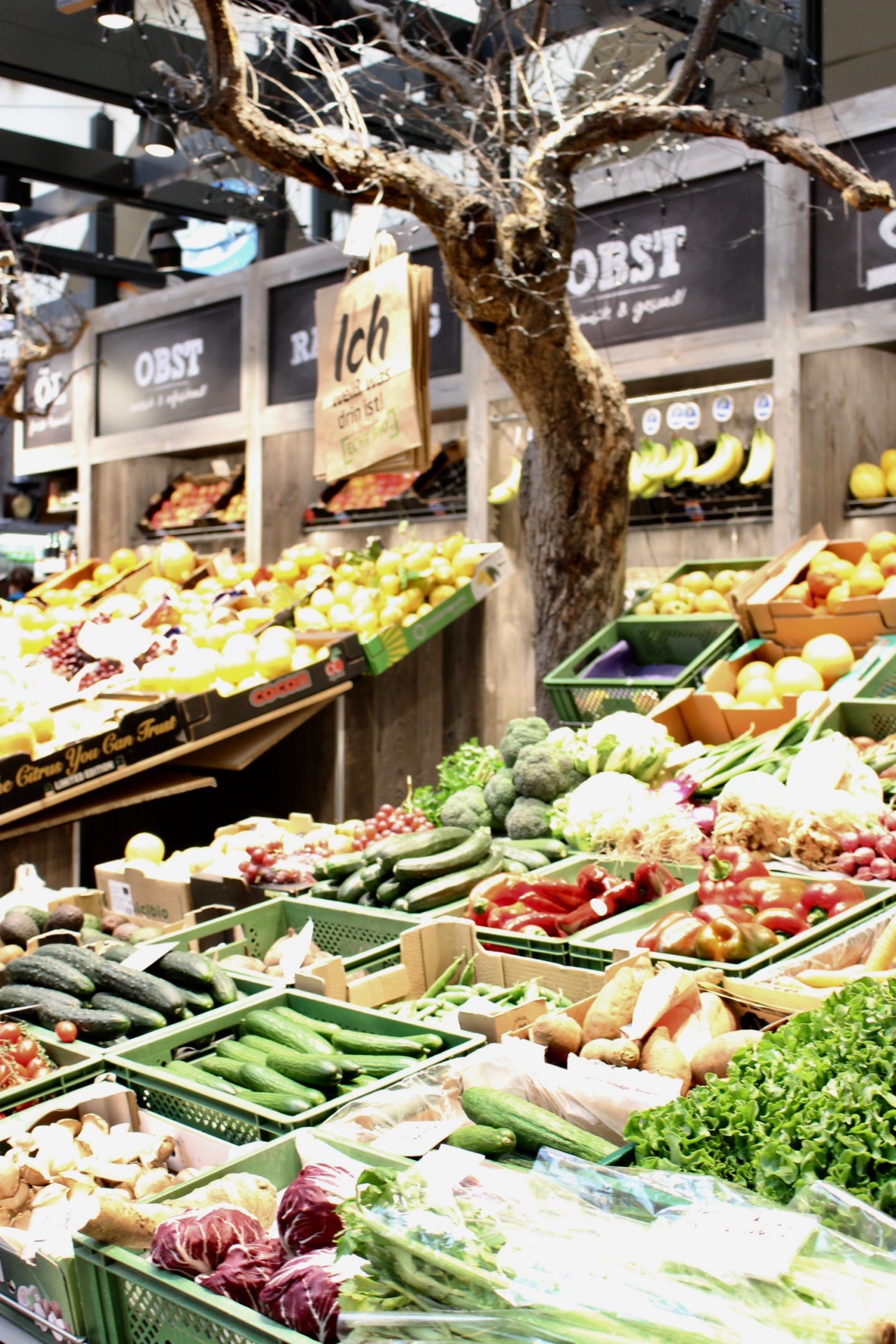 The new market hall was built in 1914 (first market took place there 1413) and was a very modern one with it's own tracks into the building. More than 300 stalls had enough space to offer their goods from all over the world. It measures 3.500qm and has 58 pillars around the main area.
Nowadays aren't various stalls anymore but 30 certain shops within the building which are from local producers as well as international suppliers. It has a huge variety of products from fish, meat, fruits, vegetables, sweets and so on. Just the tracks and a beautiful spring, which shows the goddess of harvest remembers the old times. In the upper floor is a big store with kitchen and decoration stuff. It matches the idea of a market hall very well. At the edges of the hall are several restaurants located as well as a oyster bar.
All in all the market hall is a very impressive building with a nice atmosphere and it might be the most beautiful one in Germany. But it isn't as charming and nostalgic as many other European market halls, like in Budapest or Stockholm. There was no spark between the market hall and myself and even that certain atmosphere in the early morning hours was missing… But it still is a very impressive building with a with a coherent concept and definitely worth a visit if you are around. I am looking forward to other market halls especially in Germany…
[:]