Sometimes I just fancy a good piece of marble cake. Nothing special or exciting but simple and good. I have always all the ingredients in my van. So a perfect recipe if it's Sunday afternoon and I am in the mood for a good cake.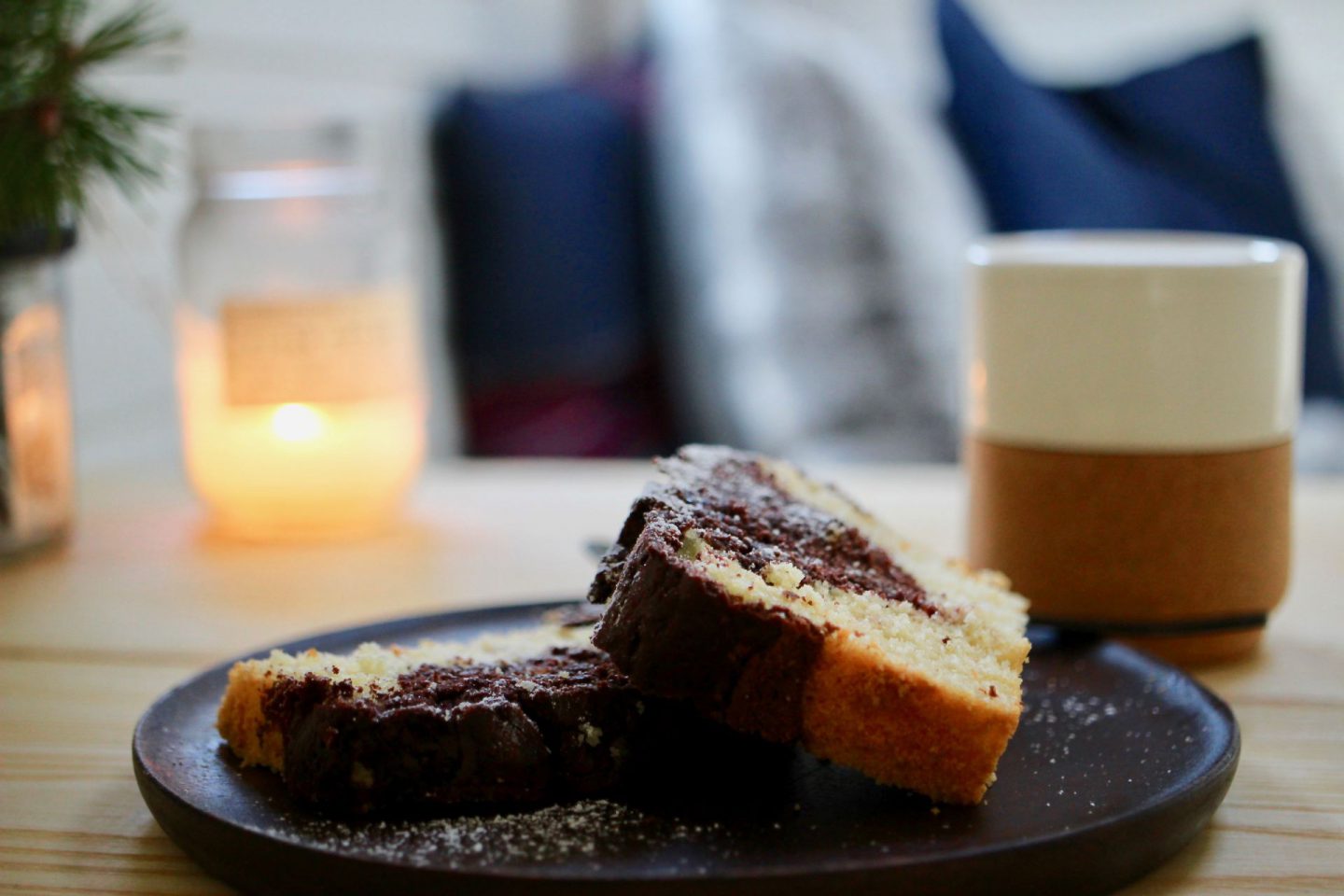 Shopping List
200g flour
125g butter (room temperature)
100g sugar
100ml milk
100g dark chocolate
25g cocoa powder
3 medium sized eggs
2 TS baking powder
2 TS vanilla sugar
Pinch of Salt
Steps
Whisk the butter, sugar and salt for about 3 minutes. Add the eggs one after another. Whisk it properly before adding the next one!
Add the baking powder and mix it properly. Then add the flour and 75ml of milk bit for bit until it becomes a creamy dough.
Take an oven mould (or the omnia) and cover it with butter. Put in 2/3 of the dough.
Add the cocoa, vanilla sugar and milk to the rest of the dough and mix it properly. Cut the chocolate into small chunks and add it to the dough as well. Mix is shortly and add it to the mould.
Take a fork and swirl through the dough in the mould.
Put it in the preheated oven on 165 degree and bake it for about 30 minutes. If you are using the omnia bake it for 30 minutes on medium heat.
Feel free to add some icing sugar on top when serving.