The Lyngenfjord is an arctic fjord in the north of Norway with a length of 121 kilometers. It's surrounded by the impressive Lyngen Alps with a highest peak of 1.833 meters and several glaciers. The fjord is deep. It's clear, cold and nutrient water is the home of many living things – like for millions of prawns. I have visited one of three major prawn factories and was impressed by their work.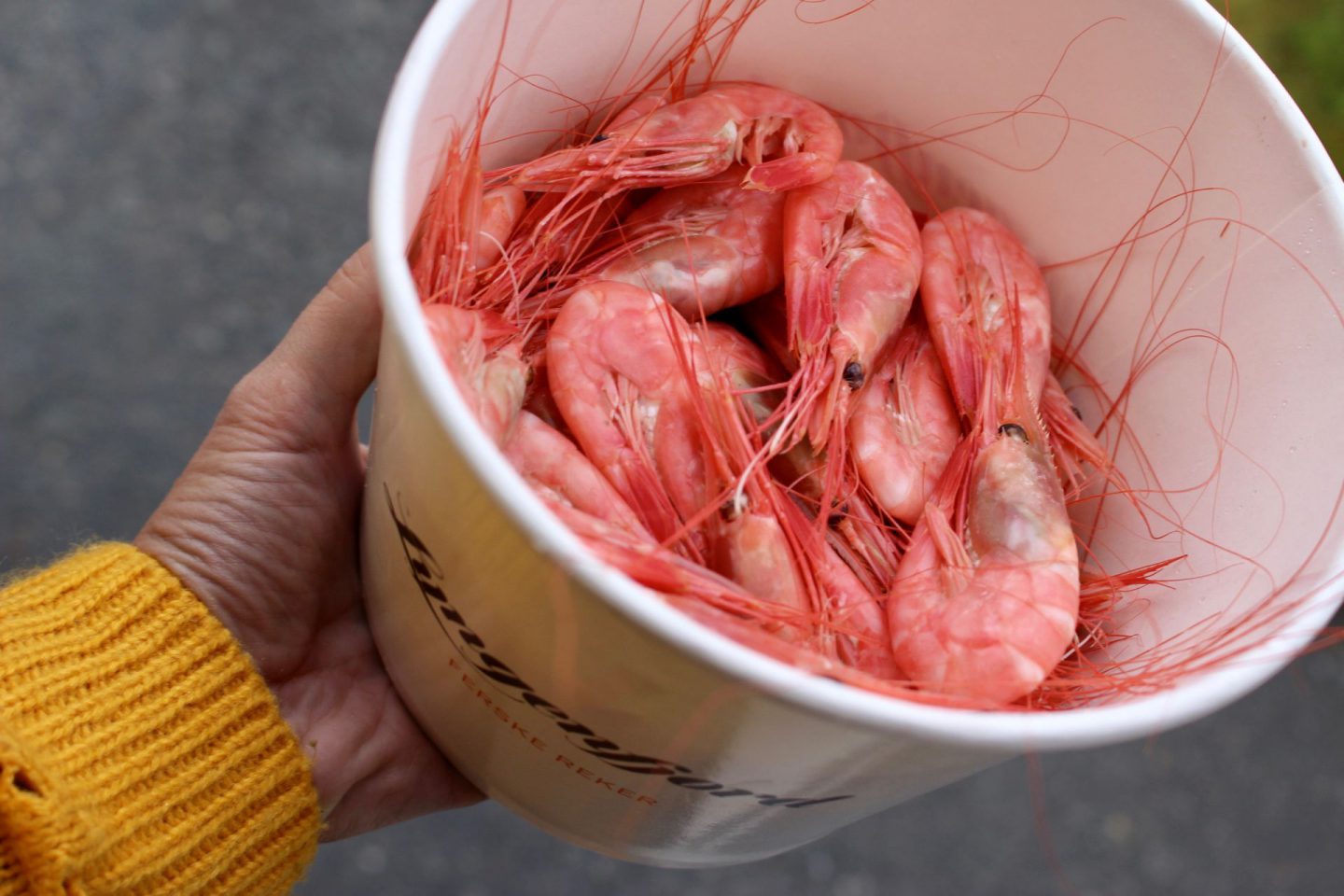 Actually it was pure coincidence that I got the chance to have a glance into the factory. Gjermund – the brew master of the Aurora Distillery thought about other culinary highlights in the region of the Lyngen Alps after he showed me around. He thought about his neighbor who works at the prawn factory "Lyngen reker" (www. lyngenreker.no), called him and arranged a meeting. Lucky me! Once again I learned how friendly Norwegian people are.
So I visited Gjermund the next morning and he showed me the way to the factory, where his friend was already waiting for us. Hence it was Saturday the factory wasn't running and nobody worked there. But it was easy to get an impression of the dimensions of the factory anyway. Loads of machines were ready to wash, cook and peel prawns – up to 10 tons per day (!). Those are mainly exported to the UK and Sweden.
The company owns three own ships which are fishing within the Lyngenfjord and along the coast. Every morning the fishers are bringing out their nets to catch the prawns. They are cleaned, cooked and salted directly on the boat and within 2 hours after caught. Thats how the high quality and the good taste is guaranteed. After that they will be packed for delivery in the factory. 25 workers are taking care about it every day. Some of the prawns are even hand peeled for an even higher quality. Those are mainly sold to restaurants in the south of Norway.
There are also prawns caught in the Berentsea where ships with a capacity of 800t are fishing for them. Those are transported to the factory afterwards and washed, cooked and peeled. That's how Lyngen reker is able to produce such a high amount with high quality. They are selling a wide range about products around prawns – peeled, unpeeled, fresh or frozen and in every imaginable size.
Actually there are many competitors around the world – most of them in Canada. Through the globalization and the consolidation of many small factories there are only 3 out of 27 prawn factories in Norway left. So I have been lucky and happy that I got the chance to visit one of them!
Thanks for that opportunity and your support again, Gjermund 🙂 In the end he even revealed a Norwegian recipe with shrimps I will share with you within the next days – stay curious!