A fabulous dish for summer days with a sprinkle of lime and freshness of avocado.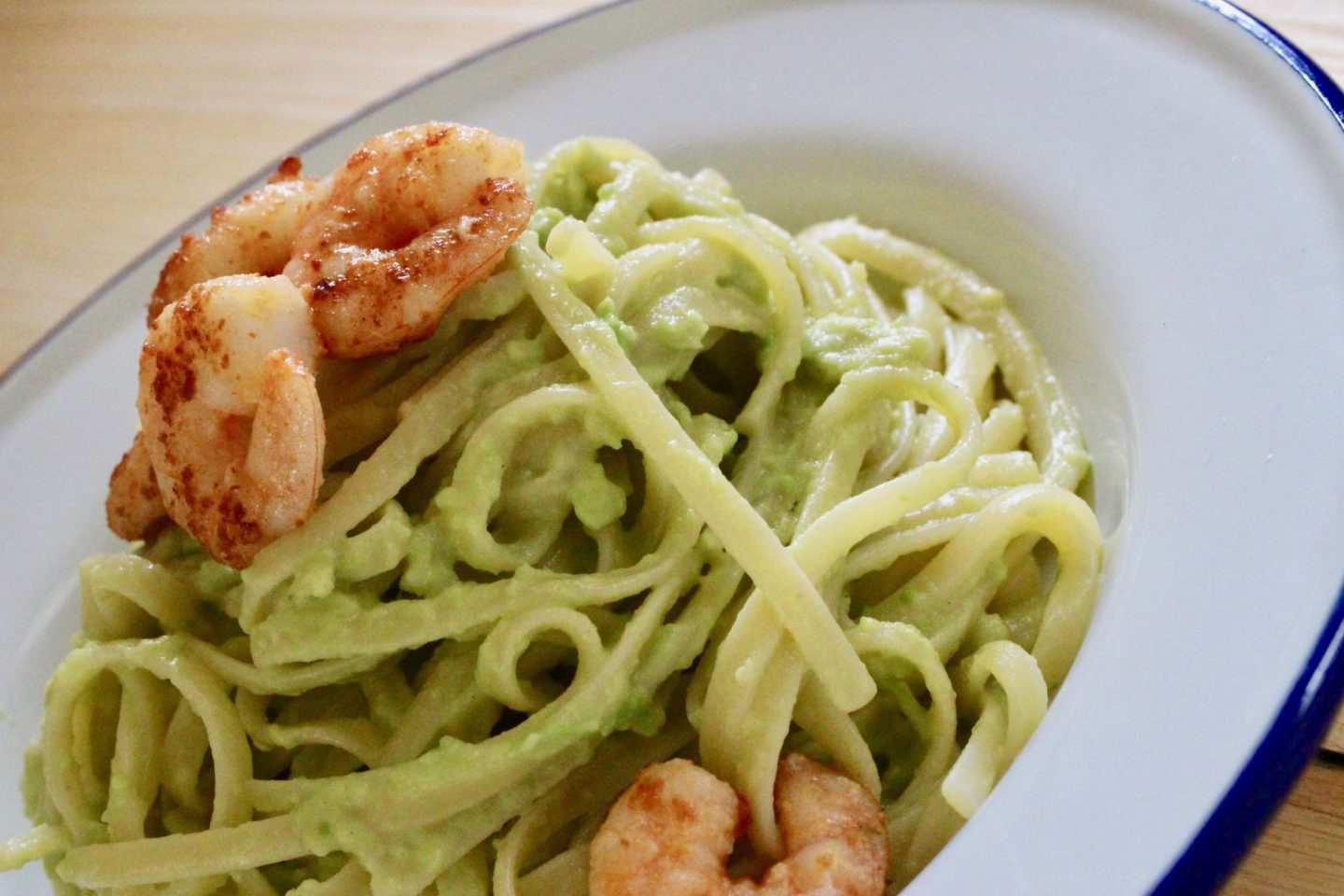 Shopping List
300g Bavette
100g shrimps (1C)
1 big avocado
50ml cream (1/2 C)
1 Lime
1 clove of garlic
Salt&Pepper
Oil
Steps
Boil water in a wide pot, add the salt and cook the pasta following the instructions.
Chop the clove of garlic in slices and fry them in a pan together with the oil and the shrimps until they become crispy and of a brown colour. Put them aside.
Remove the stone of the avocado and mash the flesh. Add salt, pepper and the juice of the lime to it.
Drain the pasta as soon as they are ready and add the mashed avocado to it. Add the cream and heat it up for a minute.
Put it in a bowl and add the fried shrimps on top.
Enjoy!