A warming meal for rainy days with loads of melted cheese and special pasta called "Spätzle" – traditional for the south of Germany.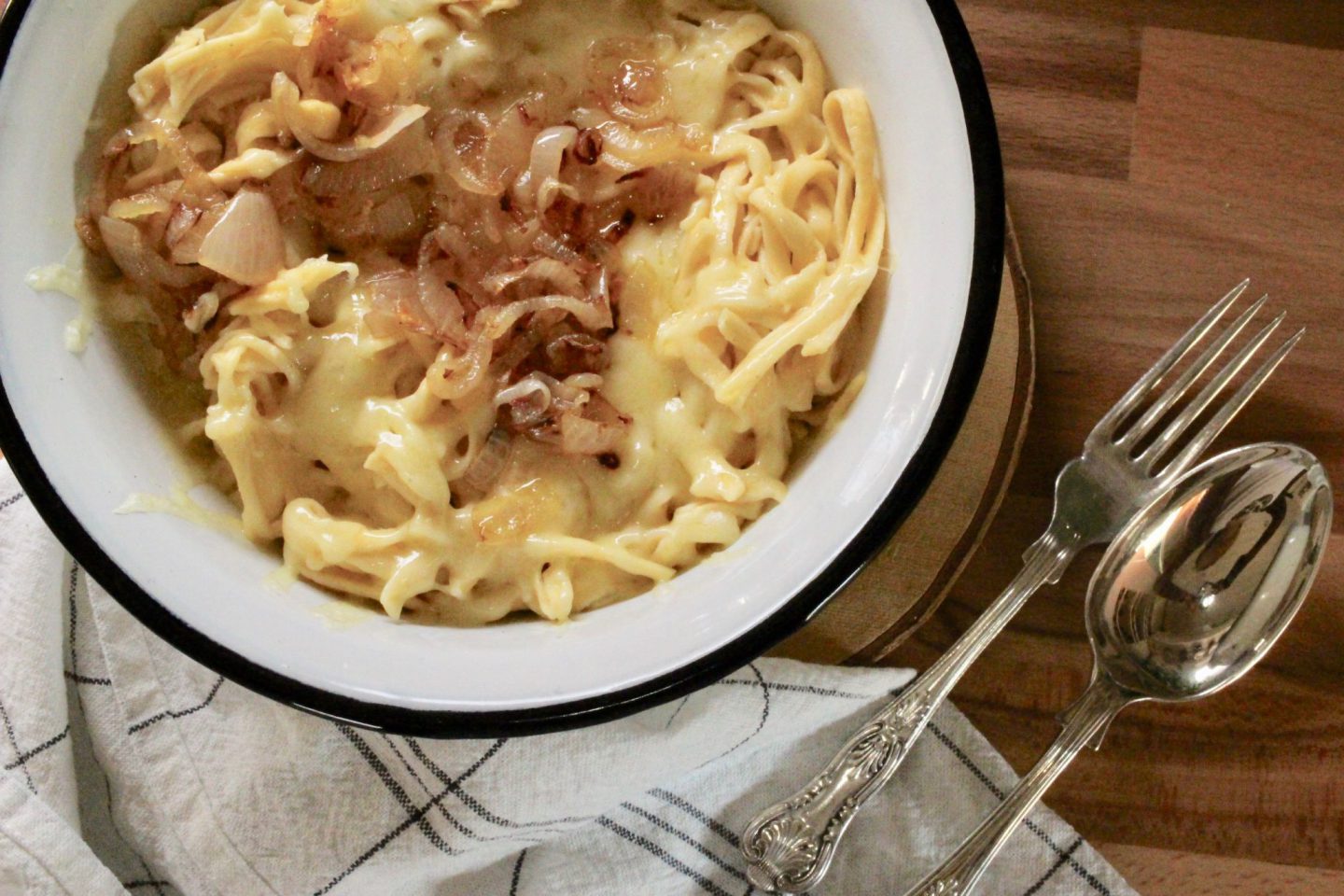 Shopping List (2P)
300 g Spätzle (thick pasta made of fresh egg) (2C)
100 g Bergkäse or Cheddar (1C)
100 g Emmental (1C)
5 onions
2 TS butter
2 TS oil
2 TS Salt
1 TS Pepper
Steps:
Boil 1 liter of water in a wide pot, add the salt and cook the pasta following the instructions.
Chop the onions in slices and fry them in a pan with the oil until they become crispy and of a brown colour. Put them aside. Prepare the onions before boiling the water if you just have one 1-flamer cooker.
Drain the pasta and add the butter, the cheese and the pepper to the pot. Mix it carefully and cover the pot for 5 minutes.
Put it in a bowl and add the crispy onions on top.
Enjoy!
Info Box:
"Spätzle" are made of fresh egg and some flour. They come along in a thick long shape (like little finger) and have a rough surface. That makes them the perfect partner for sauces as they tend to adopt it easily. Since 2012 Spätzle must be produced in a certain area in the south of Germany (Swabia).