Since almost two years Lina and Hinrich are running their business called "EinStückLand", which means "one piece of land". Hinrich always dreamed of a business he wanted to call like this.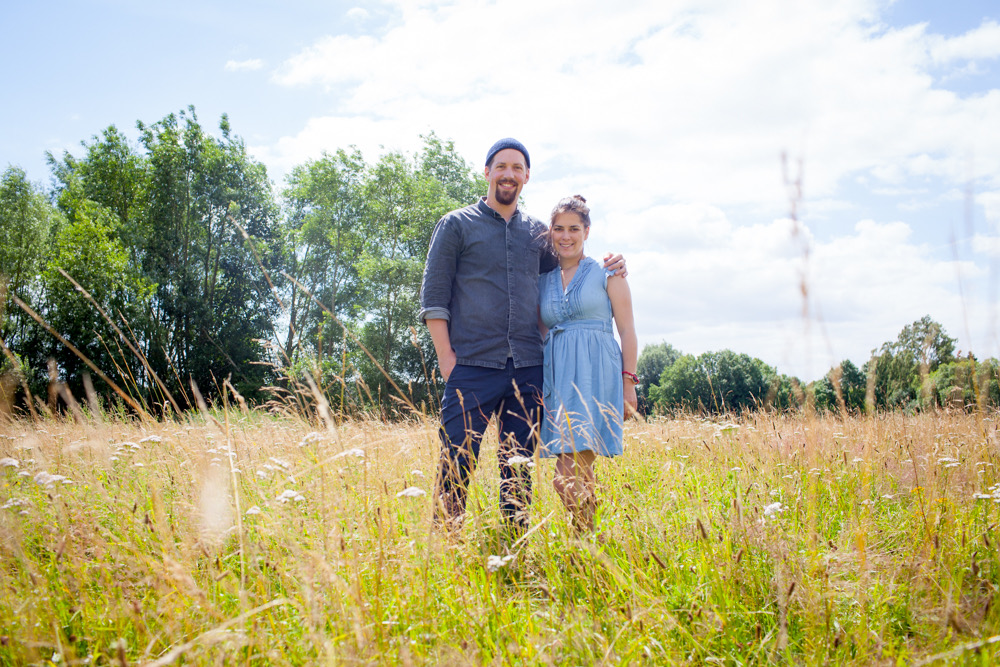 So what does it mean if they are talking about one piece of land? Actually they mean a piece of nature, a piece of landscape and with that a good piece of meat. They opened the business to sell high quality meat from Galloway cattle from the north of Germany. They pay high attention to the circumstances the cattle is growing up in. It's gazing outside for the whole year and if there is ever the necessity to feed them additionally it's only organic forage. Some of the main messages from "EinStückLand" are: the wealth of the animal which is living outside all year long, transparancy, support of local farms, short ways of transport and the dry-aging o the meat up to 21 days. A cattle won't be slaughtered before everything isn't sold to customers. That means you are ordering meat via internet and there you can already see how much of the single cattle is already sold. You receive an email if the whole cow is sold and is going to be slaughtered. By this the customer is faced with the actual death of the animal which is not to frighten them but more the make them realize that an animal actually has to die for their meat consumption. Furthermore they are consuming every part of the animal – for example the stomachs will be used for dog forage and all the bones for broth. I asked Hinrich why it had to be Galloway cattle and he explained that his father already had Galloway cattle who asked him to slaughter one even before they opened the business. That's also how they got the idea to do so. Today they have a network of 15 farmers for Galloway cattles and these days they are inventing pigs and chickens, too. They pay the same attention to their values with those kind of animals, too. Hinrich is traveling around a lot o make sure that the animals are living appropriate. He is checking on farms and taking care of the contracts. But the business is even more complex when it's about delivering fresh meat to every customer in time without stopping the cold chain. They are working close together with the packaging and delivery company to make sure that everything is delivered without getting broken and in time. They also want to embody a product of high quality, that's why the packaging is already of an appealing design. Also their logo and the connected design displays a perfect corporate identity. Everything is submitting a harmonic picture and gives the right environment for such a high quality product. I could tell that everything was invented by heart and the affection for details. When I talked to Hinrich he was already full of new ideas and experiments and I captured that certain vibe just entrepreneurs do have and which I admire.
To make the morning perfect Hinrich drove out with me on the meadows where the Galloways were gazing that day. They are having a huge area to live on which is in the middle of a national park. Therefore they are keeping the gras short and are helping threatened bird species to nestle. Hinrichs cattles are at least of an age of 2,5 years before they become slaughtered and Hinrich and Lina also decided that there will be two castles max per week. They want to make clear that this isn't like a mass production. It's about good meat, the respect and the awareness of people for a living animal as well as a tasty product. A concept I agree to and which is becoming more and more popular these days. They have already been on TV on several occasions, in magazines and other medias to present their business. They are also working together with other smaller companies and created combined packages. They do also offer other handmade products in their newly opened farm shop.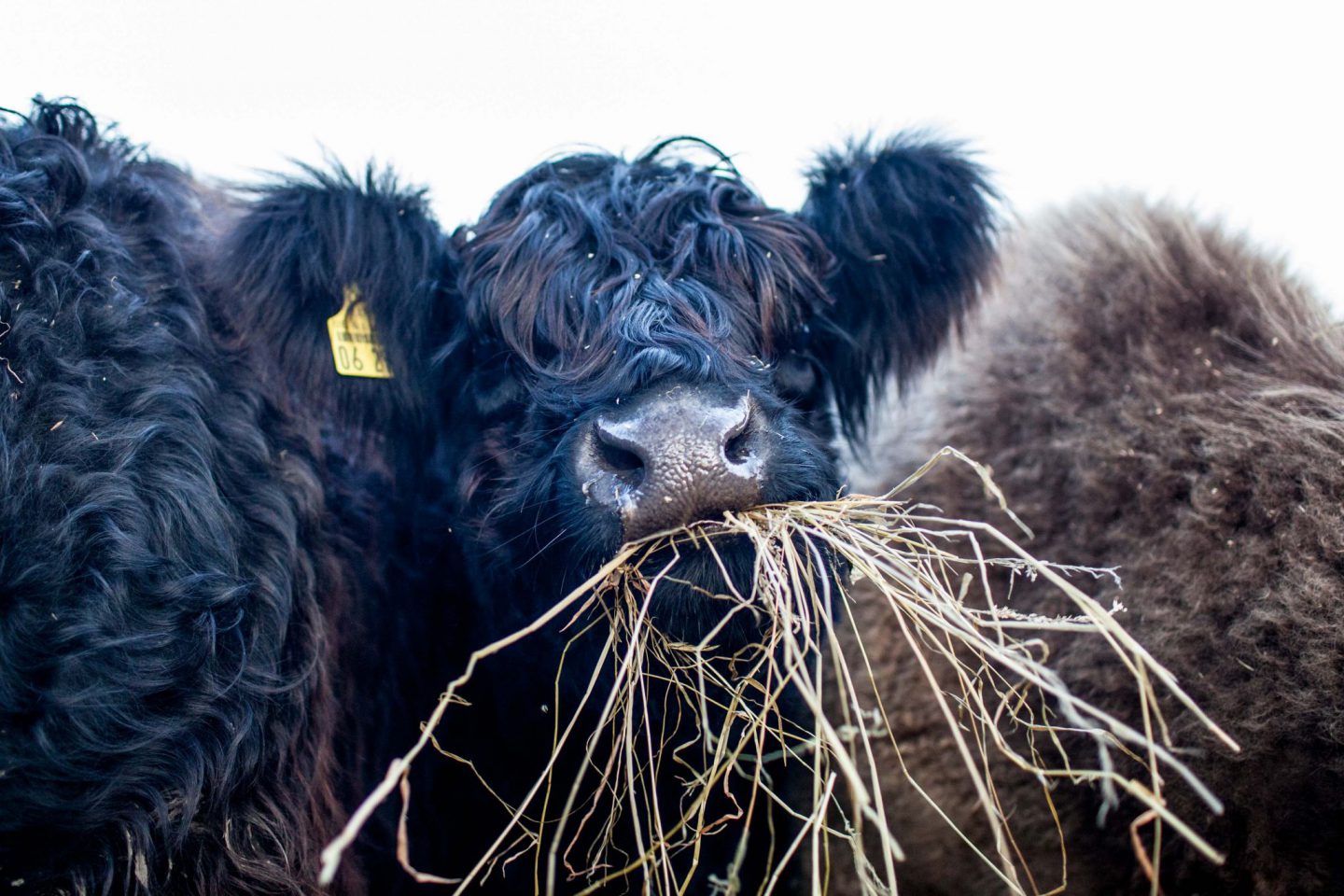 I had a wonderful morning with Hinrich and I enjoyed the talk we had. Thanks for that and thanks for sending me pictures (they are fantastic, mine would have never beaten them :)).
Photos: Hinrich Carstensen /// www.hinrichcarstensen.de
For more information please check www.einstueckland.de.