A one pot dish made in no time! If you are eating it right out of the pan you even spare the dishwashing!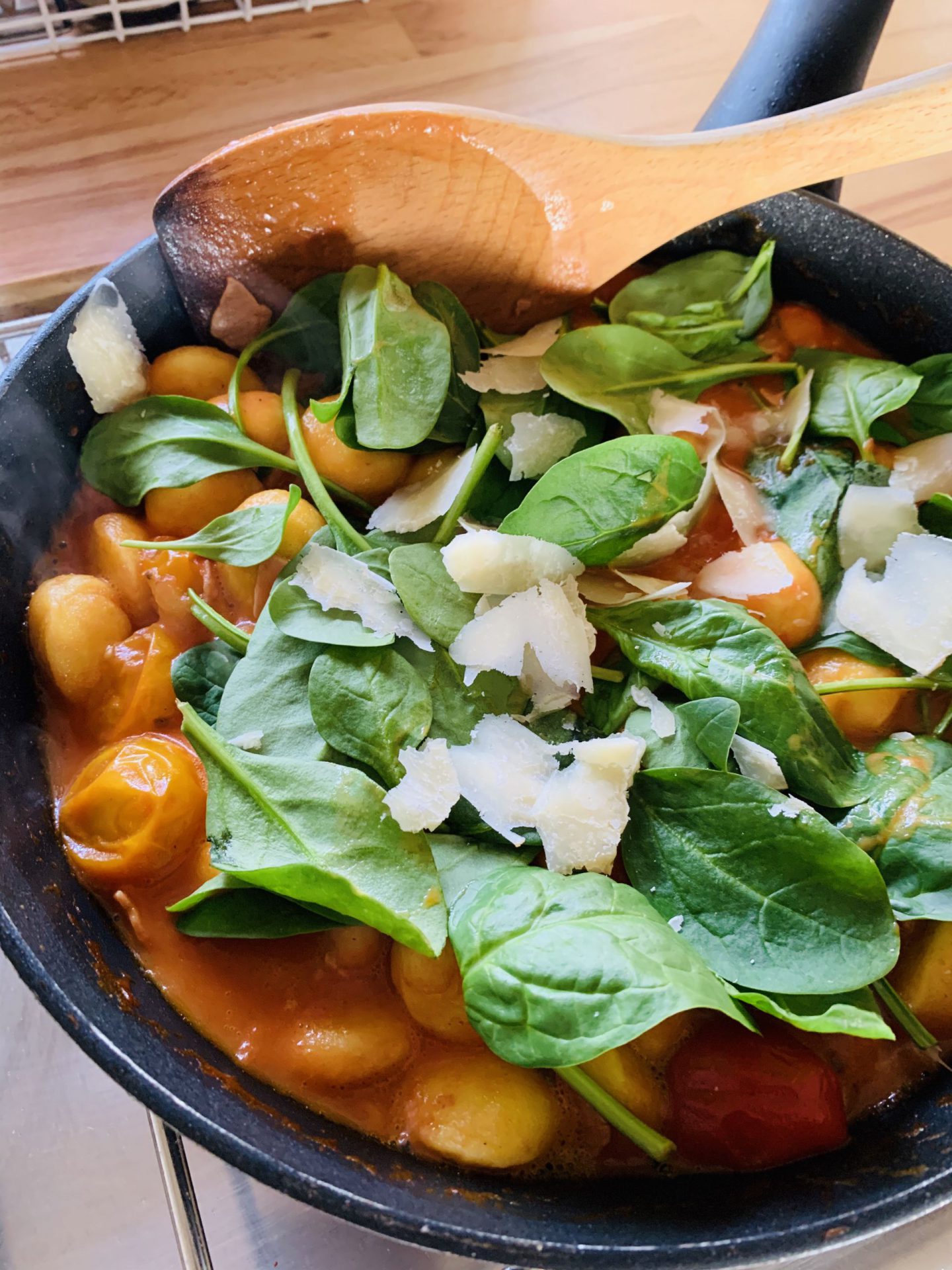 Ingredients (2 persons):
300g fresh gnocchi
300ml tomato puree
50 ml cream
50g parmesan
10 small tomatoes
1 handful fresh spinach
1 small onion
1 clove of garlic
1 TSP honey
salt & pepper
Steps:
Peel the onion and the clove of garlic. Cut them into small cubes. Fry those with a little oil in a wide pan until golden.
In the meantime cut the tomatoes in half and add those to the pan. Fry them on medium heat for a few minutes.
Add the tomatoes puree, the cream and the honey. Let it simmer for a few minutes. Season it following your taste.
Add the gnocchi and 100ml of water. Let it simmer in medium heat for about 5 minutes. Stir occasionally. Season again.
Add the spinach and freshly grated parmesan and mix everything roughly. Turn off the heat and leave it for another minute.
Ready!