[:en]
Using gas is one of the most important and common ways to cook, heat and even cool inside your van. It's easy to use, handy to exchange and in general economically. But there are a few things to consider like your individual habits, safety issues and legal provisions.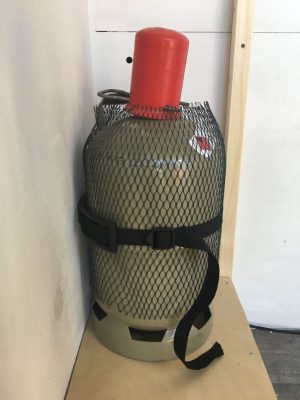 Within this blogpost I would like summarize some facts about gas consumption especially within the kitchen.
First of all you need to decide which devices shall be powered by gas. Most likely the hob and/or oven and maybe the fridge will be supplied by gas. That depends on the available space and capacity of energy. So there are a few questions that need to be answered before:
How much space is available in your future kitchen?
How much capacity of electricity is available (capacity of battery, solar…)?
How often do you cook?
How many space do you need inside of your fridge?
Do you need a freezer as well?
Do you need an oven?
Where do you park (wild without external electricity or camping sites)?
Answering those questions, which are dependent on each other as well, you have an idea about the gas consumption and therefore the amount of gas you need to provide. Normally the gas consumption of a device is measured in g/hour of use. For example: a normal gas stove with one burner needs about 150-200g per hour and with two burners accordingly 350-500g. An oven needs roundabout 100g/hr. Most of the product descriptions also reveal the time it takes for a pot filled with water to boil. Generally spoken – the higher the power of the device the bigger the consumption the shorter the time to boil water. Check the product information of the preferred stove/cooking system before installing your gas system.
Knowing that you may decide how often you want to cook or heat something. Think about the cups of tea or coffee, the hot water needed for dishwashing and the meals you want to cook. Considering that you have an idea about the gas you need – e.g. 1 hour of cooking per day makes roundabout 400g for a stove with two burners. That leads to the next questions you need to answer – space for gas bottles. Normally there exist three types of gas bottles in Europe – 3kg, 5kg and 11kg. Sometimes there are ones with 30kg (bigger professional vans). The bigger the bottle the more space you need and the more weight you are carrying. There are also country specific restrictions about the gas you are allowed to take with you.

So with a bottle of 5kg you might be able to cook for about 20 days (0,5hr per day / two burners). depending on the fabric. For example I have a Dometic-Sunlight oven with a two-flame-cooker and I am cooking a lot. I am also baking cakes and bread, which means that the oven is on for about one hour on a regular basis. And my 5kg bottle lasts for more than 1 1/2 months by now
If you aren't a great chef and simply heat up some meals from now and then I recommend a stove supplied by little canisters (about 250g) which are more likely for camping but takes just a fraction of space.
The same procedure needs to be done for the fridges powered by gas (and electricity) – so called absorption refrigerators. Those have a gas consumption based on the size (liter) and it's cooling capacity.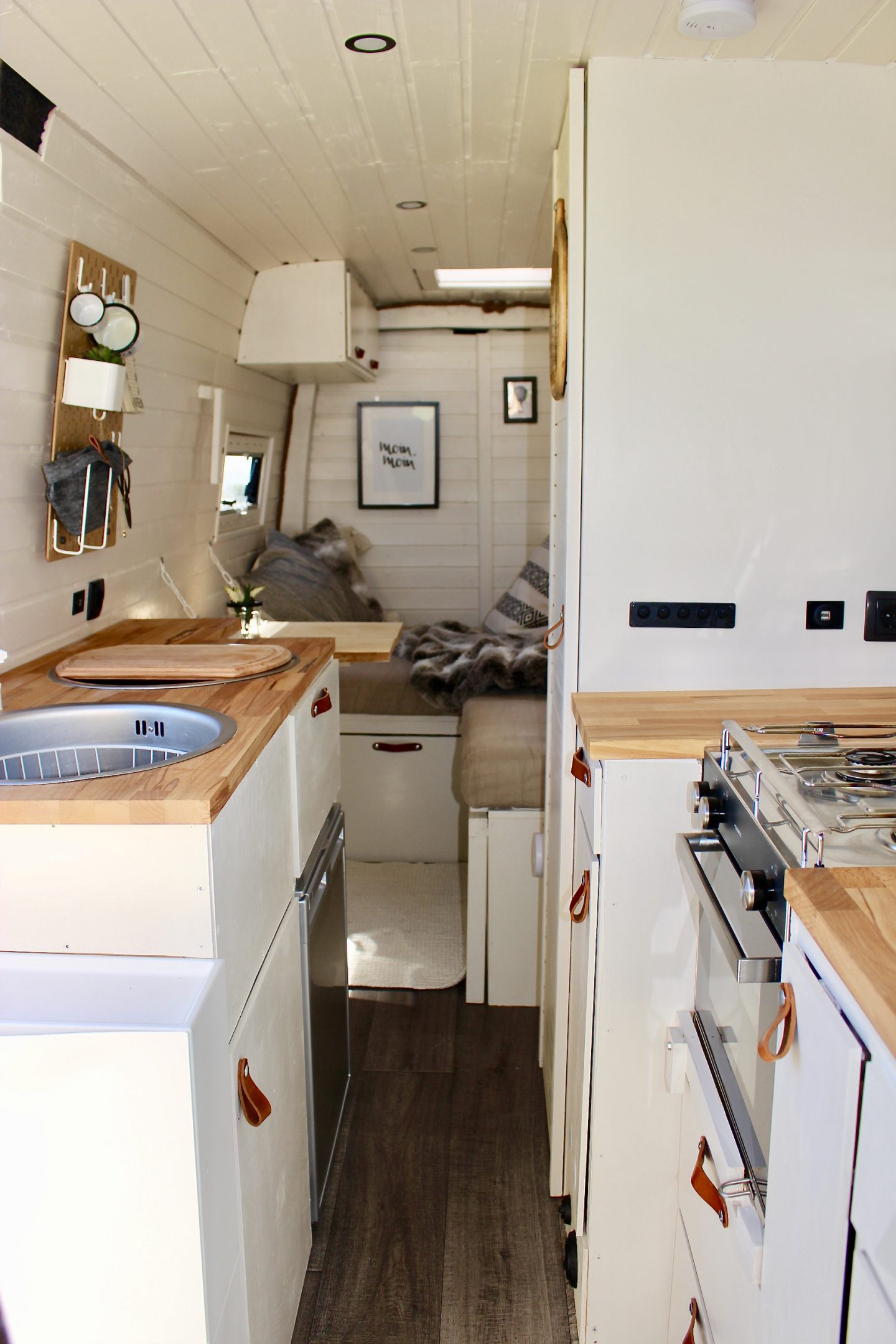 Please consider that gas needs to have a way out which means that there always needs to be canal leading the abstract air outside for safety and health issues. Normally it's sufficient to open a window whilst using a stove but absorption refrigerators need a firmly installed canal, too. It depends on country specific regulations whether each gas bottle needs an own canal to the outside for itself as well.
Considering all those facts and knowing your own habits you will be able to decide which kind of fridge and stove you want to take and therefore how much gas you need to prevent.
Finally I would like to make you aware of the following facts:
Inform yourself about your legal provisions
Talk to an expert BEFORE installing gas devices
Think about your cooking habits
Check the gas systems of countries you want to visit
Consider the weight restrictions of your van
If everything is planned and installed afterwards you may continue trying out one of my recipes – have fun and enjoy 🙂
[:]