This is a recipe that proves how good vegetarian meals can taste. A crunchy fried slice of eggplant with a fruity tomato pasta just make the perfect veggie couple!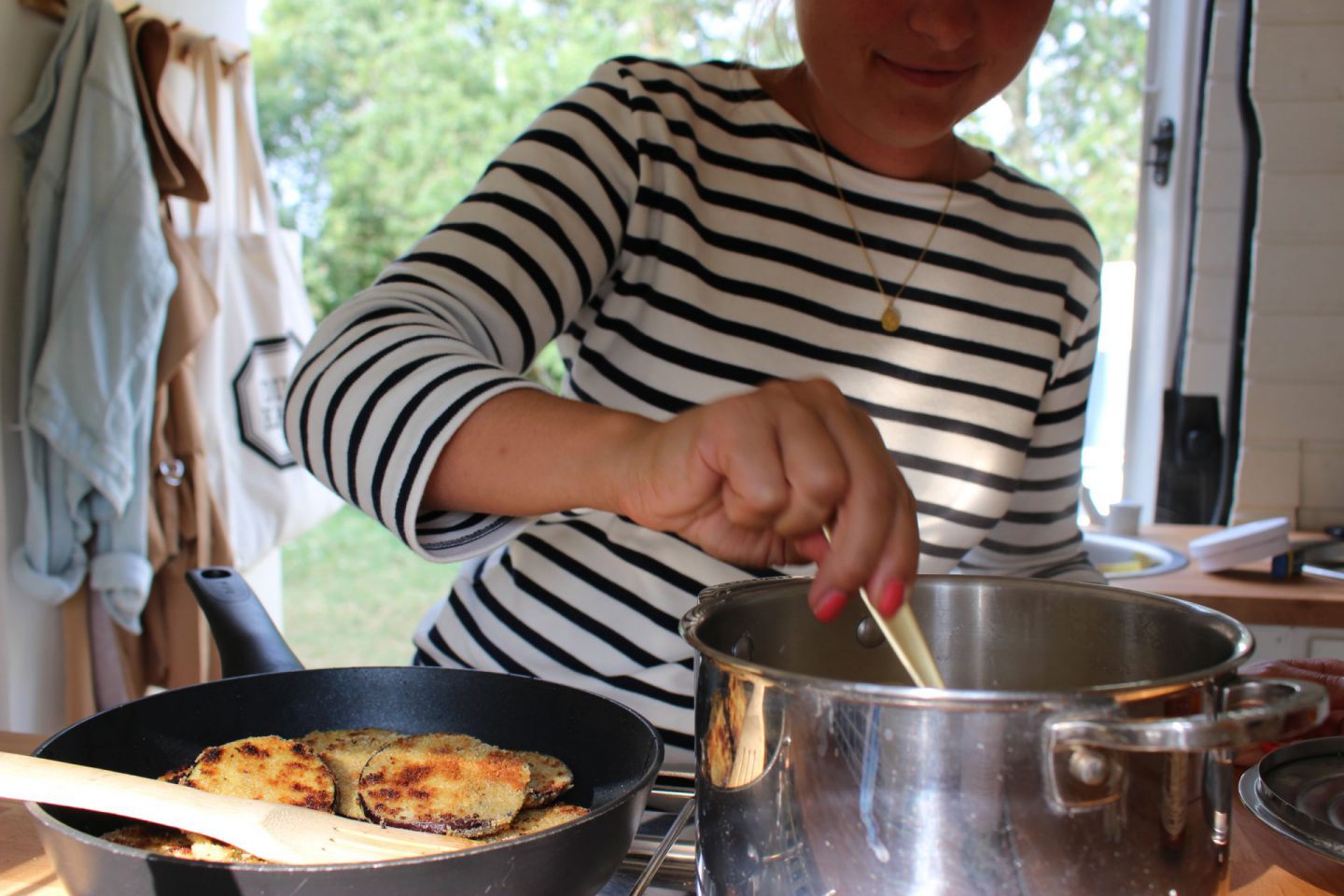 Ingredients
300g Spaghetti
400ml strained tomatoes
2 eggs
1 eggplant
100g bread crumbs
1 TBSP honey
salt & pepper
oil
Steps
Cook the pasta following the instructions on the package.
Add the eggs into a deep place, add salt and pepper. Whisk properly. Add the bread crumbs to another deep plate.
Slice the eggplant in slices with 1 cm thickness. Turn those one after another first in egg and after in breadcrumbs.
Heat up a pan and add some oil. Fry the breaded eggplant until gold brown. Let them drain on kitchen paper afterwards.
Drain the pasta as soon as cooked. Put back on the hot plate and add the strained tomatoes, honey, salt and pepper. Heat it up again and let it simmer for 1 minute.
Serve the tomato pasta and garnish with slices of breaded eggplant.