As soon as Spencer and I entered the region of Auvergne it got clear that it's all about cheese. Loads of signs and "fromageries" everywhere leading to places where it's just about cheese. Can it get any better? Yes, it can!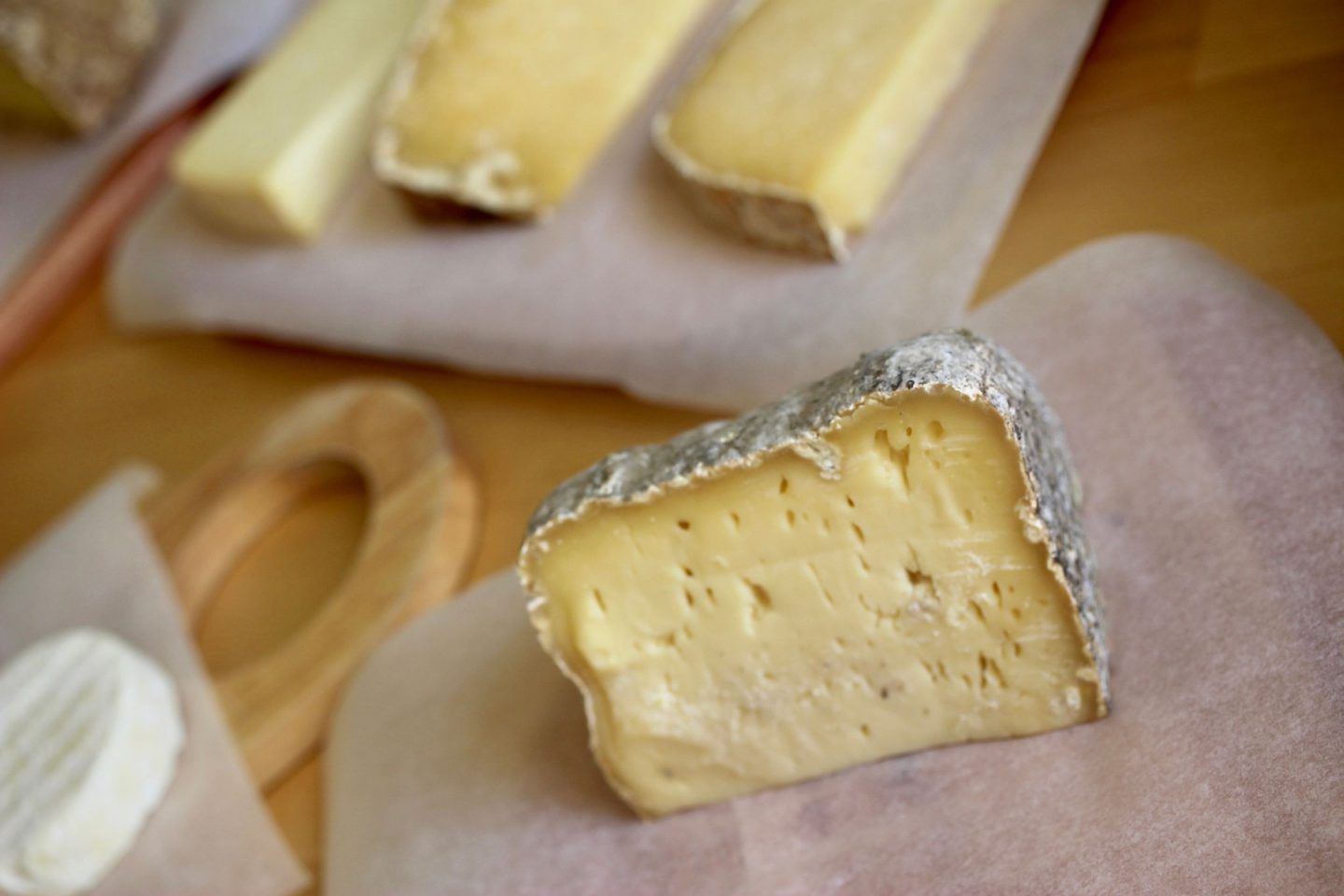 I booked a cheese tasting in Olliergues and was pretty curious about it after I've noticed that this region must be very popular for it's cheese. So I meet Nigel and Sam, a lovely couple from England, who intended to have cheese tastings especially for English speaking tourists. But it turned out to be very interesting for the French people, too, as they just love to talk about food and especially cheese.
After I entered the room, where the cheese tasting was supposed to take place, I got overwhelmed by the various laid table. So many different kinds of cheese as well as side dishes! There were not just more than 20 sorts of cheese, but different kind of breads, fruits, chutneys, sauces as well as a tarte and various drinks.
For the following 4 hours Sam guided me through the table and especially each cheese. She explained the region where it comes from, it's texture and characteristics as well as it's method of production. We tried the various cheeses with different side dishes because each of them had a favorite partner to go. So we tried one cheese with ginger bread and the other with some chutneys. The flavors were amazing!
Nigel and Sam added nice stories about the historical background or just from their experience which made it even more lively. We talked a lot about food and shared the same passion for it. In the end I wasn't able to point out the best cheese because almost all of them were very delicious. But I definitely go for the "St. Nectaire" with the ginger bread! Sam gave me a map with the "route des fromages AOP d'Auvergne" with 34 stops important for cheese lovers. But those 34 stops will probably just present one cheese and it would take days to see them all. The cheese tasting brought all of them together and made it much easier to compare the different flavors and textures. So that means I made that route in less than 5 hours with the best company I could have. I highly recommend that tasting for everyone who is interested in food and some nice stories about it! For more information visit their insta account (cheeseskool) or just book it via AirBnB!