If you have ever been in Sweden you have probably tried those delicious "Kanelbullar" which every bakery is offering. The smell hanging in the streets near them is already revealing the swedish speciality. Of course I had to consider the recipe for this cook book!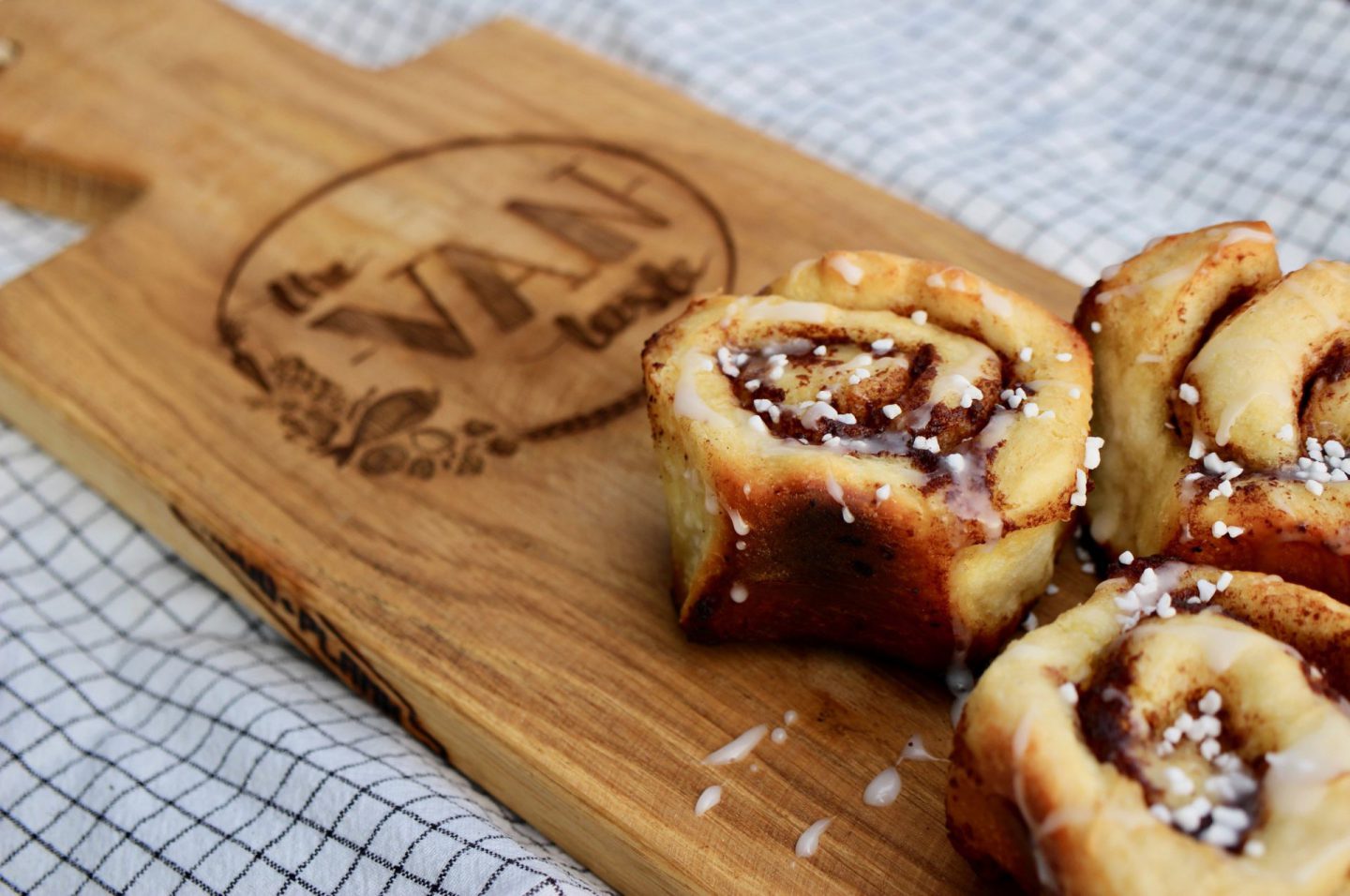 Shopping List
350g flour
200ml milk
100g+40g butter
1TBSP + 1TBSP sugar
2 TBSP vanilla sugar
3 TBSP + 1 TBSP Sugar Crystals
1 Egg
1 TBSP cinnamon
1 TBSP dry yeast
Pinch of Salt
Steps
Bring 40g butter in a small pot to melt. Add the milk to it and whisk it properly. Add the dry yeast and let it rise for 10 minutes.
Add the egg, 1 TBSP of sugar, the vanilla sugar and the salt to it and mix it carefully. Add the flour bit after bit and knit the dough until it becomes soft and shiny. Leave it covered for one hour at a warm place.
Then roll out the dough to a rectangle on a floured working space with a thickness of 2cm.
Mix 100g of warm butter with 1 TBSP of sugar and the cinnamon. Spread a thin layer on the dough with the butter mixture. Spread 3 TBSP of sugar crystals on the dough as well.
Roll the dough into a long roll and cut it into 3cm thick slices. Lay those "snails" next to each other in a buttered mould (or the Omnia-Oven).
Bake them for 25 minutes in a preheated oven at 170 degree. If you are using the Omnia-Oven – bake them on medium heat for 20 minutes.
Add the remaining sugar crystals to the cinnamon rolls as soon as they are ready. Let them cool down.
Feel free to add some icing as well (made of icing sugar and water).

I got that fantastic wooden board at uncover lab (www.uncoverlab.com) in Amsterdam!