Well, it's obvious that I had to visit the town sooner or later. I was quite excited to discover the European capital of food.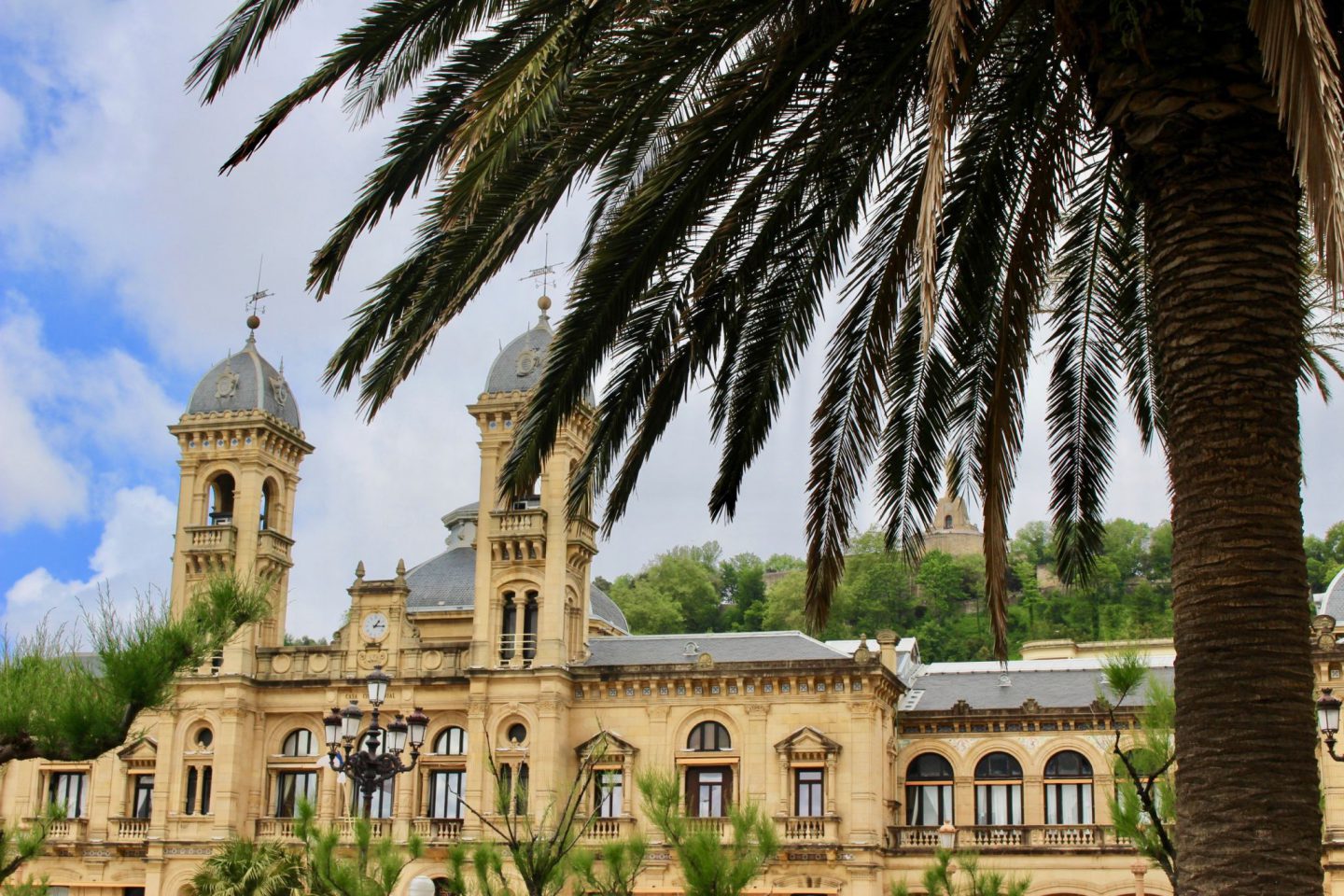 First of all – the city got that precious title because of it's amount of Michelin restaurants. It's the highest concentration of those within Europe. Trying one of those wasn't an option as my budget is limited and I rather try authentic local food. Therefore I made my way through town and started early in the morning with some sweet pastry. San Sebastián is known for "Pantxineta" – a cake topped with roasted almonds and filled with custard cream. I searched a place I read about in the internet before. I almost run past it as the bakery was very inconspicuous and the cake I searched for wasn't even in the display. But I showed the lady behind the counter what I was looking for and she just nodded knowingly and disappeared in the baking rooms behind. I asked for one piece and got so much cake that it could have feed three other people as well. Happy with my yield I walked through town and found a stylish coffee place close to the river. There I had a good (decaf) coffee and enjoyed my pastry… and yes, I ate all of it as it was sooooo delicious! Remembered me of a German cake called "Bienenstich" which I like a lot, too.
After that I decided to run off some calories and strolled through town. I was looking for the local market halls (there exists two of them). The first one was closed on that day and the other one was under construction. What a pity! But there were a view stalls in front of those with loads of colorful fruits and vegetables.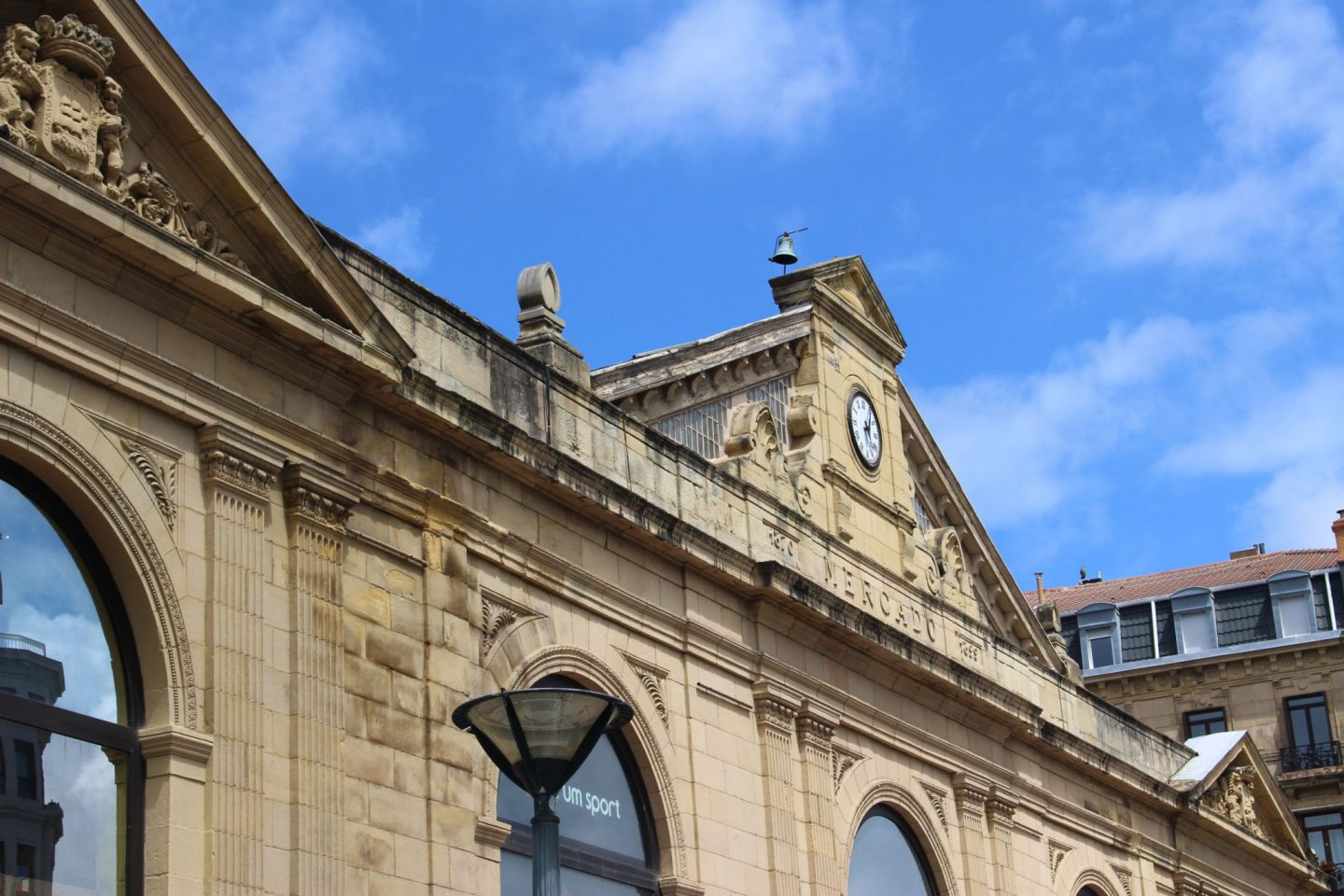 I enjoyed walking around and admired the perfect location of the town next to the sea with a small bay and a beach right next to it. The bay was surrounded by small green hills and the promenade has old and pretty buildings. Perfect to saunter along the beach.
After that I left for the old town which has many narrow streets with even more authentic restaurants and bars who are famous for "Pintxos" – a specific version of tapas. Those are slices of bread stacked with various kind of antipasti like chorizo, cheese, mushrooms, scampis, sardines a.s.o.. I had a glass of wine and enjoyed some bites of different Pintxos. Hundreds of them are displayed along the bar and you just grab a plate and pick as many of Pintxos as you want. The places are crowded and everyone is in a good mood.
I enjoyed the atmosphere and visited some nice grocery stores with local food and traditional products. There were loads of individual stores with owners of a certain passion. I enjoyed a cheese store the most!
I finished my day strolling through several second hand stores, which are almost on every corner.
All in all I have to say that San Sebastián is definitely worth a visit. It's a middle sized town with many pretty places and nice architecture right next to the sea. But I wouldn't call it the capital of food within Europe if you leave out those Michelin restaurants… I wasn't disappointed at all as I had a wonderful day and probably gained a lot of weight.