There is no better start into the day – a combination of coffee, classic pancakes, some fresh fruits and a bit of chocolate in one dish!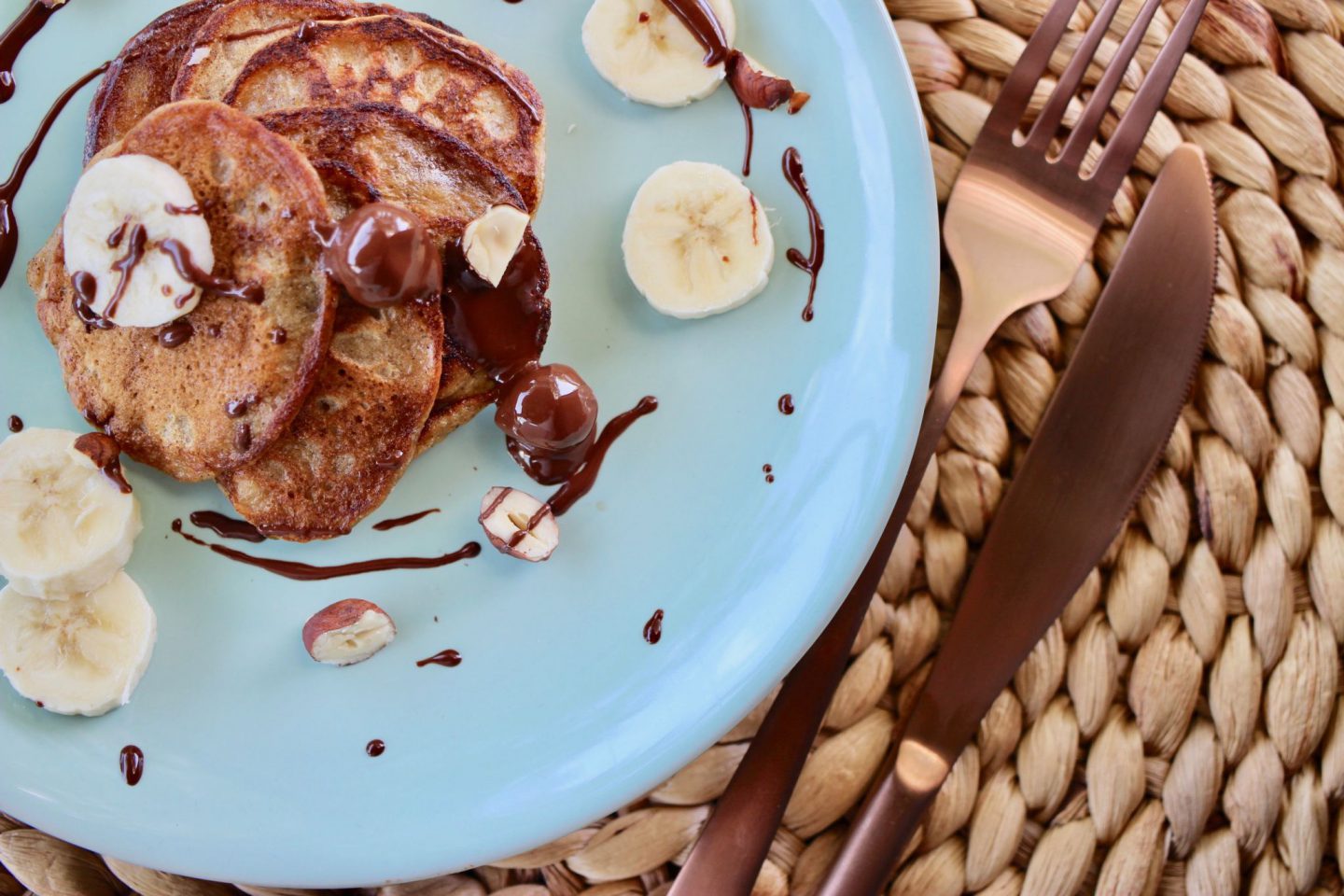 Shopping List (2 Persons)
100g flour (1 C)
75g Yoghurt (1/2 C)
25g Butter (1/4 C)
25g Hazelnuts (1/4 C)
1 Banana
50g dark chocolate
3 TBSP brewed coffee (cold)
1 egg
2 TSP sugar
1 TSP cinnamon
1 TSP grounded coffee
1/2 TSP baking powder
Salt
Steps
Melt the butter in a wider pan and let it cool down.
Cream the egg with the sugar, cinnamon, grounded coffee and a bit of salt.
Add half of the melted butter, yoghurt and the brewed coffee to it and mix it.
Add the flour and the baking powder to it, mix it properly and put it aside for 10 minutes.
Take the other half of the melted butter and put it into a small pot. Add the dark chocolate and warm it up on a low level. Add the hazelnuts as soon as it became creamy.
Add a bit of extra butter to the pan and fry the dough in small portions from each side.
Serve them on a plate together with the sliced banana and chocolate sauce.
Enjoy!