A typical Portuguese dessert I felt in love with. Simple but great taste with the combination of cinnamon, lemon and milky creamy rice.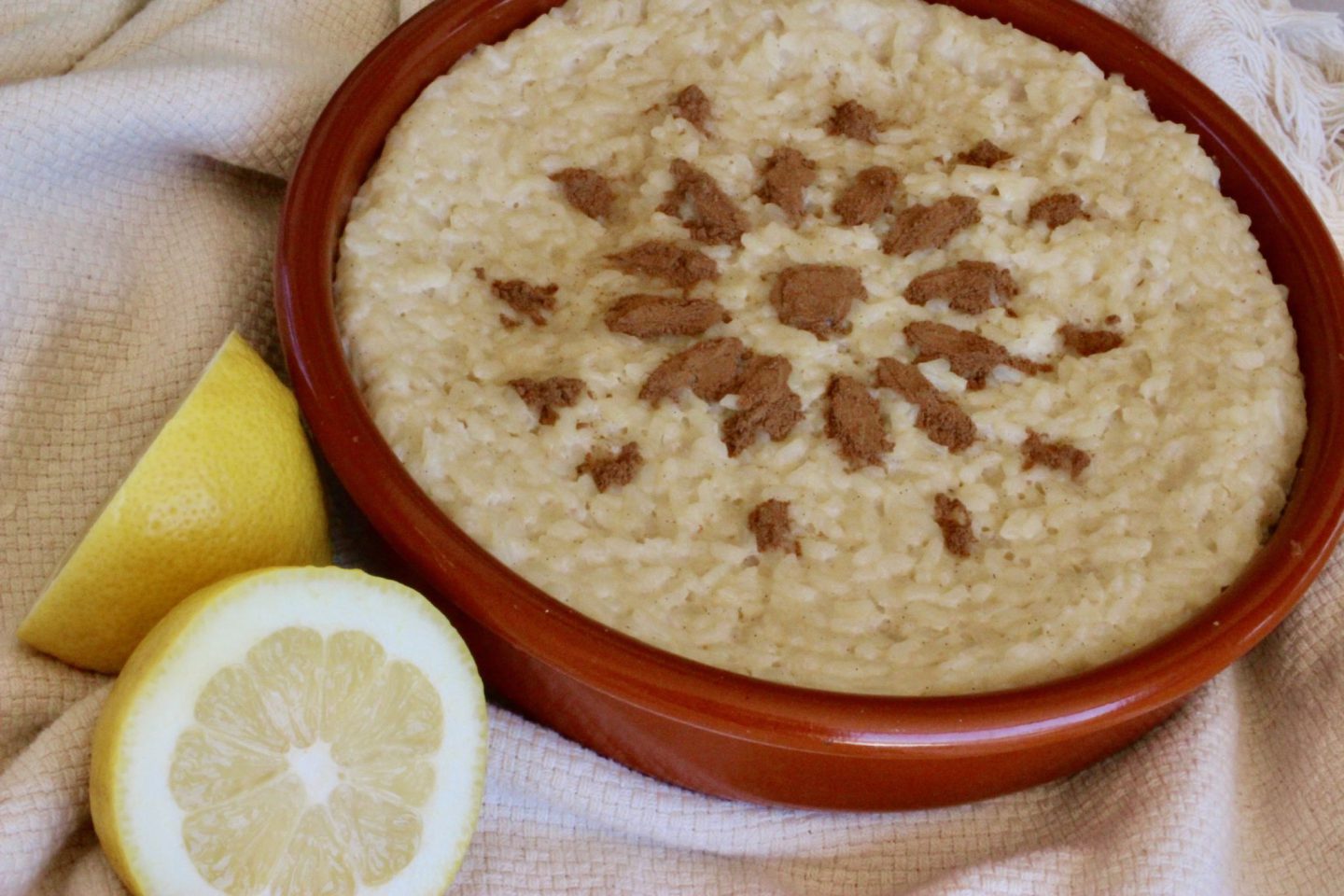 Shopping List
1 cup round-grain rice
2 cups of milk (room temperature)
1/2 cup sugar
2 egg yolks
1 lemon
1 cinnamon stick
Ground cinnamon
Salt
Steps
Add two cups of water to a larger pot and add the peel of one lemon, a cinnamon stick and a bit of salt. Heat it up.
As soon as it's boiling add the rice and decrease the temperature to medium heat. Boil it for 15 minutes. Stir it occasionally.
Add the milk and boil it for another 15 minutes at medium heat.
As soon as the rice has the preferred texture add the sugar. Boil it on a low level for another 5 minutes. If the consistency becomes too thick add some more milk. In the end it should be creamy but still liquid, too.
Remove the lemon and the cinnamon stick.
Put the egg yolk in a separate bowl and add two table spoons of the cooked rice to it. Whisk it quickly and add it to the pot of the rice. Mix it thoroughly and turn the heat off.
Fill the rice into a big bowl (preferably a flat one) and let it cool down.
Add some cinnamon on top before serving.
Info box
The original version has a lot more sugar in it but I preferred a lighter version to taste the lemon even better.
For a nice pattern on top just fold a piece of paper two times and cut in some decorative spares.