A country shaped by the Atlantic Ocean at the western end of Europe with wild forests, snow covered mountains, steep cliffs and white villages. A country known for their conquerers exploring new worlds! A country full of contraries but also full of similar warm welcoming people all around and a cuisine following this picture. From alleys covered with wine rapes to forests full of cork trees, fresh mussels to Iberian porks, creamy goats cheese to spicy chorizo and olive farms to orange fields. Portugal has many culinary faces and I would like to travel with you through through the country ones more and have a look from a foodie-perspective.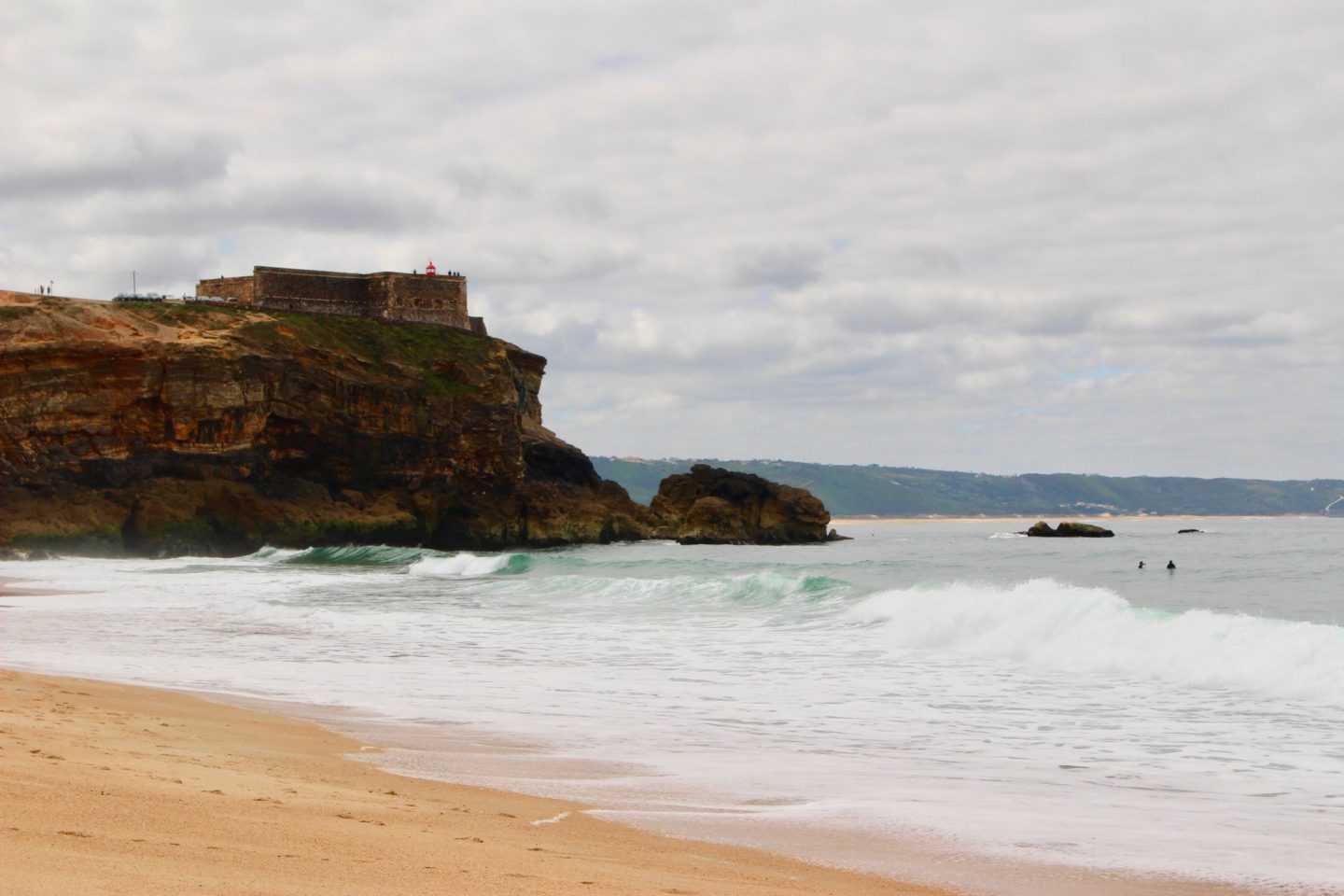 Starting in the north you will definitely notice the vine growing up in lines at every corner on every hill and setting the landscape. Especially the valley around river Douro is known for it's wine and the region called "Alto Douro" (higher part of the river) is one of the oldest wine growing districts on earth! Loads of vineyards are settled in this place as the river brings enough water and shaped the surrounding hillsides. The vines are growing on an area of 40.000 hectare and about 80% of those are used for port wine.
The river leads into the sea in Porto, which is known as the origin of a dish called "Francesinha". It is a sandwich with a garlic sausage, ham and cheese and covered with a spicy tomato-sauce. It's well known throughout Portugal but if possible you should try it in Porto.
Staying at the coast side it's necessary to mention that sea food is playing a major role within the Portuguese cuisine (makes sense with a coast line of 1.800km for such a "small" country). There are so many different recipes around fish and seafood but the most popular ones are probably about "Bacalhau" – dried cod fish which was stored in salt before. It has a very long tradition and was initially practiced to make fish durable hundreds of years ago. To make it edible again you need to put it in water for several days. After that the fish is soft, with an unique taste and ready for many different combinations. Loads of recipes are existing and I tried "Pataniscas" – fried fish cakes – yummie! There is also "Bacalhau à Brás" (with eggs and potatoes), "Bacalhau com Natas" (with cream) as well as many others.
But it's not just Bacalhau, also sardines are very typical within the Portuguese cuisine – whether canned in oil, grilled or marinated. In June there is even a festival throughout Portugal celebrating sardines!
Following this I highly recommend to try any fresh caught fish at a restaurant or prepared by yourself. There are many different kinds existing from a gilthead, over sea bass to squids.
Leaving the coast to the inland you might find yourself in the Estrela National Park in the east of the country. It offers stunning views and a unique landscape – wild nature at it best! But this region is also known for great cheese made of sheeps milk. Those sheeps are just living in this national park and somehow the various and characteristic landscape seems to mirror itself within the cheese.
You will also find most of the olive trees in the east of the country (simply said) as the climate is much better for them then at the sea. Therefore exist many different olive oils and those farms are always worth a visit. The harvest and processing of these oils are in October to November and volunteers are always welcome to help! Might be a vacation of different but rewarding character. I also had an olive oil tasting in Lisbon which sharpened my senses for the differences in quality of olive oil.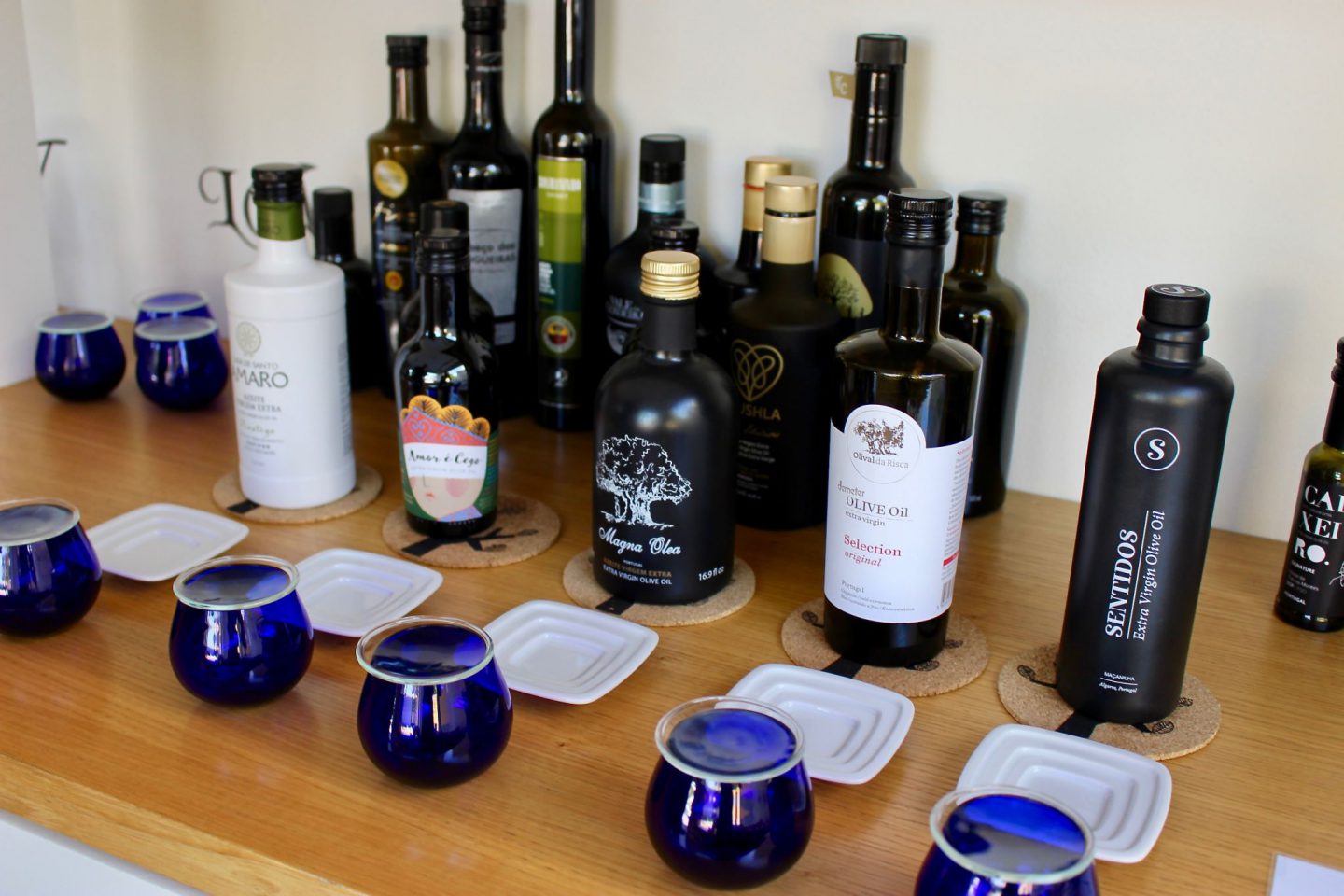 Driving south you will pass Rio Major. A place famous for it's saline and therefore for it's salt of high quality. It's known as one of the best salts on earth. Of course there are some other salt lakes in the country and salt is also extracted directly at the sea. But visiting Rio Major is definitely worth a visit!
Arrived in Lisbon you will be offended by a flood of restaurants, cafes and bars. It's impossible to pick just a few to recommend. That's why it's best to stroll around certain areas and to discover the culinary side by yourself. Therefore I recommend the district Baixa and Principe Real, as well as the area of LX Factory. For more details check out my food guide for Lisbon in a separate post.
Leaving Lisbon to the south you will enter the region of Alentejo, which describes the region south of river Tejo. This part of the country is soo rich of colours, endless fields, romantic wind mills and animal farms! It's known for wines, olives, cork, meat, honey a.s.o… It's probably the richest region of Portugal regarding food. Going more south the climate becomes more hot and the vegetation more dry. There begins an area known for its cork trees and black porks. There are just a few places where these kind of pigs can be find. And trust me – the dried ham is really delicious! The region is also known for "Modrinho" – a liquor made of strawberry trees. These trees have nothing in common with strawberries, it's just the name. So don't expect this liquor to be fruity or rather sweet (like me..) – it's definitely some sort of alcohol to warm you up on cold days… But it's a traditional drink and only produced by private men and women living in that area.
After that you will enter the region of the Algarve which is known for it's stunning cliffs and wonderful beaches but also for juicy sweet oranges. There are loads of stalls along the streets. You should at least have one freshly squeezed orange juice per day (or hour? :)). Besides that the climate is perfect for almonds, figs and olives, which are offered at many local markets. Talking about markets – Market halls are dominating every part of Portugal and I recommend to visit as much as possible not only to enjoy the atmosphere but to buy fresh and local food. Often there are the farmers themselves offering their goods and you can be sure that those stuff is without any chemicals. I visited loads of them and especially recommend the most popular one in Lisbon, but also those in Aljezur and Nazare. Almost every town, even village, have their own market halls or markets telling history from the past and the present.
I hope you enjoyed the short culinary journey from the north to the south of Portugal and that your appetite to discover that country increased!
For more details and information or even recipes check out my other blogposts.