This is definitely a dish from the childhood but still one of the favorites. Easy to pimp and to make it a grown-up meal.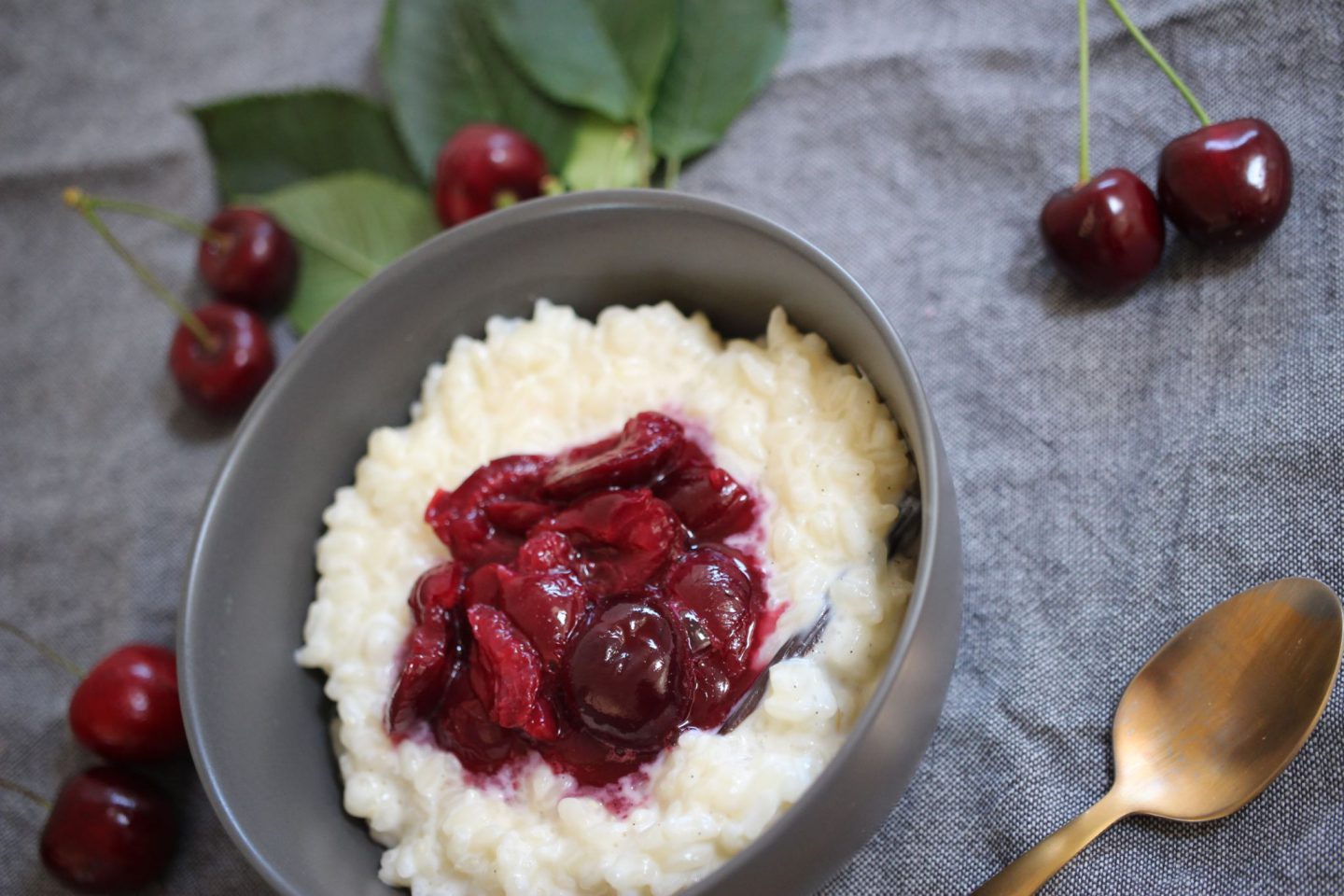 Shopping List
250g rice for pudding (1 1/2 C)
500ml milk (3 C)
400g cherries (4 C)
100ml apple juice (3/4 C)
5 TBSP honey
5 TBSP apple brandy
1/2 tonka bean
Steps
Fill the milk in a middle sized pot and heat it up. Scrub half a tonka bean into it.
Add the rice as soon as it boils and let it simmer on low heat for about 25 minutes. Keep stirring eventually.
Remove the stone from the cherries and cut them in halfs. Put those in another pot and add the apple juice. Bring them to boil and keep it on medium heat for about 10 minutes.
Add the honey to the rice pudding and cook it until the rice becomes soft. If the rice sticks to the ground add some more milk.
Remove the cherries from the stove and add the apple brandy to it.
Ready!