Just a few days ago I had once again a detoxing-session and wrote a blogpost about it. As I already explained aims a detox-session for a "detoxification" of your health system – starting with organs like stomach, liver, kidney and ending with your skin. It gives your health system a push and cleans yourself from the inside.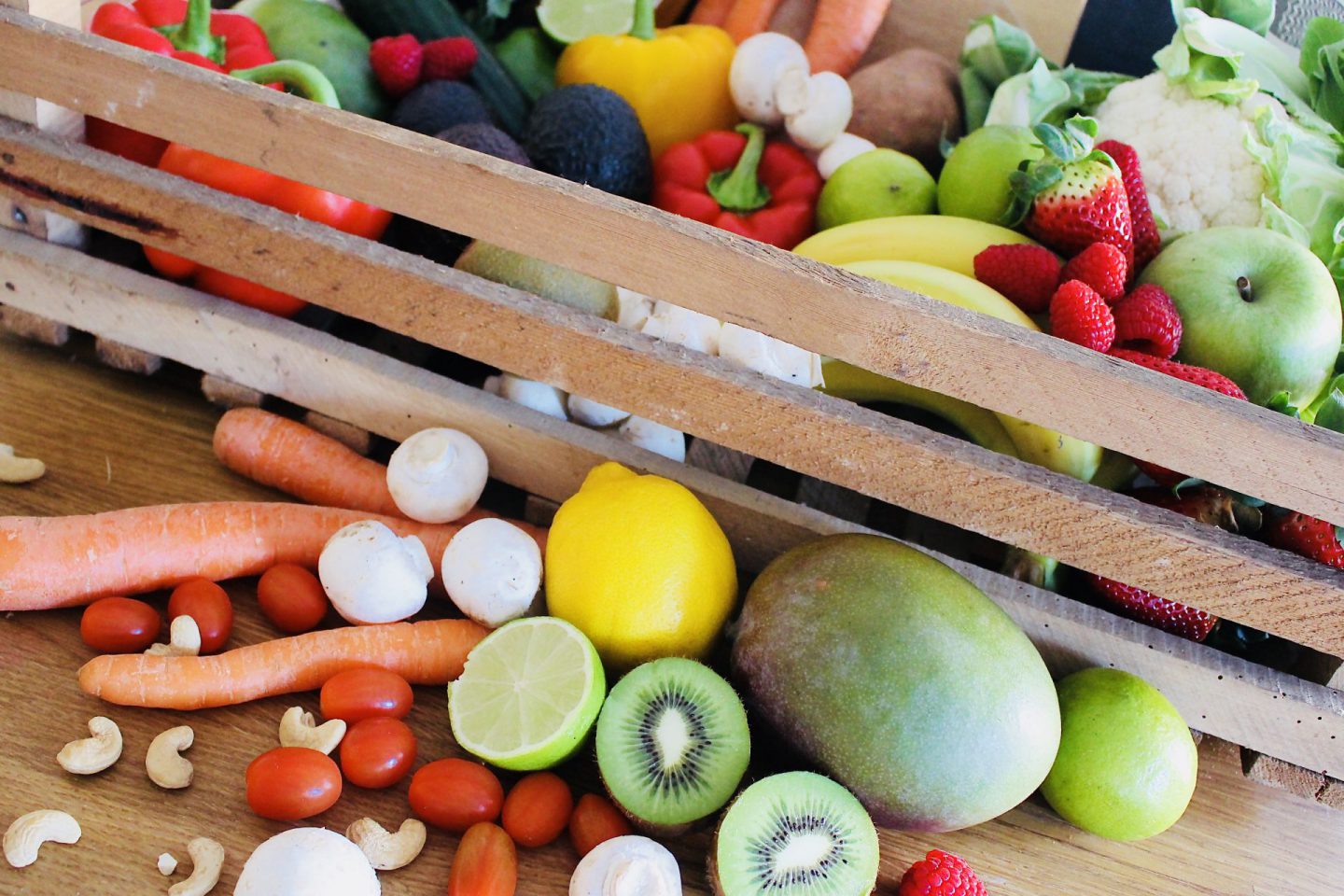 How to do that? Well, thats simply said. You are allowed to eat everything as long as it is a fruit, vegetable or nut and allowed to drink water or herbal teas. Some of you asked for some inspiration regarding recipes.
In the morning
First thing in the morning – have a glass of (preferably) hot water with a squeeze of lemon. That will push your digestion system and wake it up!
For breakfast try out some shakes and use every fruit or vegetable that appeals you. I love to add some almond milk (allowed to drink as long as it's natural and without added sugar).
My favorite two combinations:
Strawberry – Banana – Almond Milk
Spinach – Kiwi – Avocado – Almond Milk
Besides that I like to prepare a chia-pudding the night before. Just add two tablespoons of chia-seeds to 250ml of almond milk and mix it with 1 tablespoon of honey. Leave it for 15 minutes, then stir it again. Will be ready to be eaten after a few hours. Add some berries – tastes really good!
Throughout the day
Prepare a big bowl of fruit salad with every kind and color of fruit that is available. Add some lime juice, honey and loads of nuts to it. You may also add dried fruits like raisins or dates (as long as they are not processed / sugared). By that you can help yourself and have a bowl of fruit salad as soon as the appetite catches you.
Besides that you are allowed to eat every kind of nuts. I love cashew nuts or peanuts (without salt!).
Next to that I like to prepare some vegetable sticks made of cucumber, carrot or peppers.
Furthermore you are allowed to eat every kind of fruit… maybe some cherries, a mango or fresh figs? Be creative!
Lunch/Dinner
As a bigger meal I love to prepare potatoes. Those satisfy the appetite and there is a huge variety to prepare them:
Wedges (Potatoes cut into wedges with a bit of salt and olive oil) roasted in the oven with roasted mushrooms
Mashed potatoes (boiled potatoes mashed with some almond milk) and roasted vegetables (with a bit of olive oil in the pan)
Guacamole (Avocado, Garlic, Tomatoes, bit of salt) with sticks of cucumber, pepper, carrot and sweet potato (roast them the same as the wedges mentioned above)
Every kind of pureed soup consisting of boiled vegetables and a bit of almond milk. Add some roasted nuts on top!
In general
Don't forget to drink at least 2-3 liters of water or herbal tea. It's important to help your health system getting rid of toxic elements. It fastens the purification.
Next to that just be creative! Try out new vegetables and fruits. Use olive oil and salt in moderation. If you are a sweet tooth you are allowed to use a bit of honey.