Easy to make and a fantastic change for breakfast!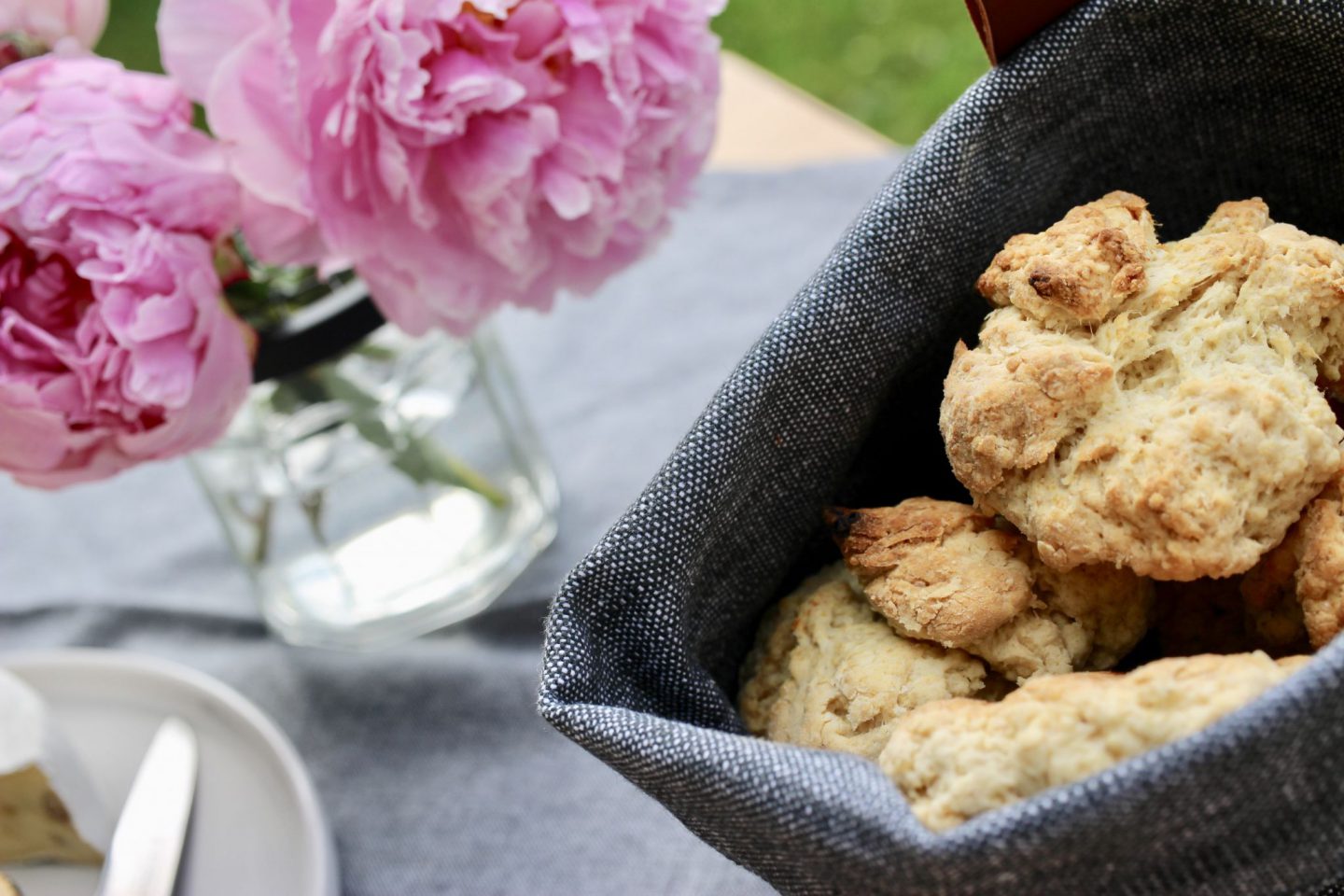 Shopping List
200 g flour (2 C)
2 TBSP baking powder
50g sugar (1/3 C)
60g butter (cold)
75ml milk (1/2 C)
1 Pinch of salt
Steps
Mix all the dry ingredients in a bowl and add the butter in small pieces. Knead it quickly until it becomes a crumbly texture.
Add the milk bit after bit and keep kneading.
Knead it until everything has a crumply texture. The dough should still be a little coarse. It's even better if there are still little pieces of butter.
Either roll the dough out with a sickness of 2cm and take a medium sized glass to cut out the scones or simply use your hands to form little rolls. The dough is sufficient for 6-8 scones.
Preheat the oven to 175 degree.
Bake the scones until they get a golden surface for about 15 minutes.
Enjoy them with clotted cream (or butter) and jam.
Don't worry if you didn't eat all these scones for breakfast. You can still use them for a little dessert days after you baked them. Simply mix some whipped cream with vanilla and yoghurt and put it in layers with scones crumbles and strawberries in a glass.