I finally made my roundtrip around France and filled the gaps on my culinary map. Last department and last stop of France – Provence-Alpes-Cote D'Azur.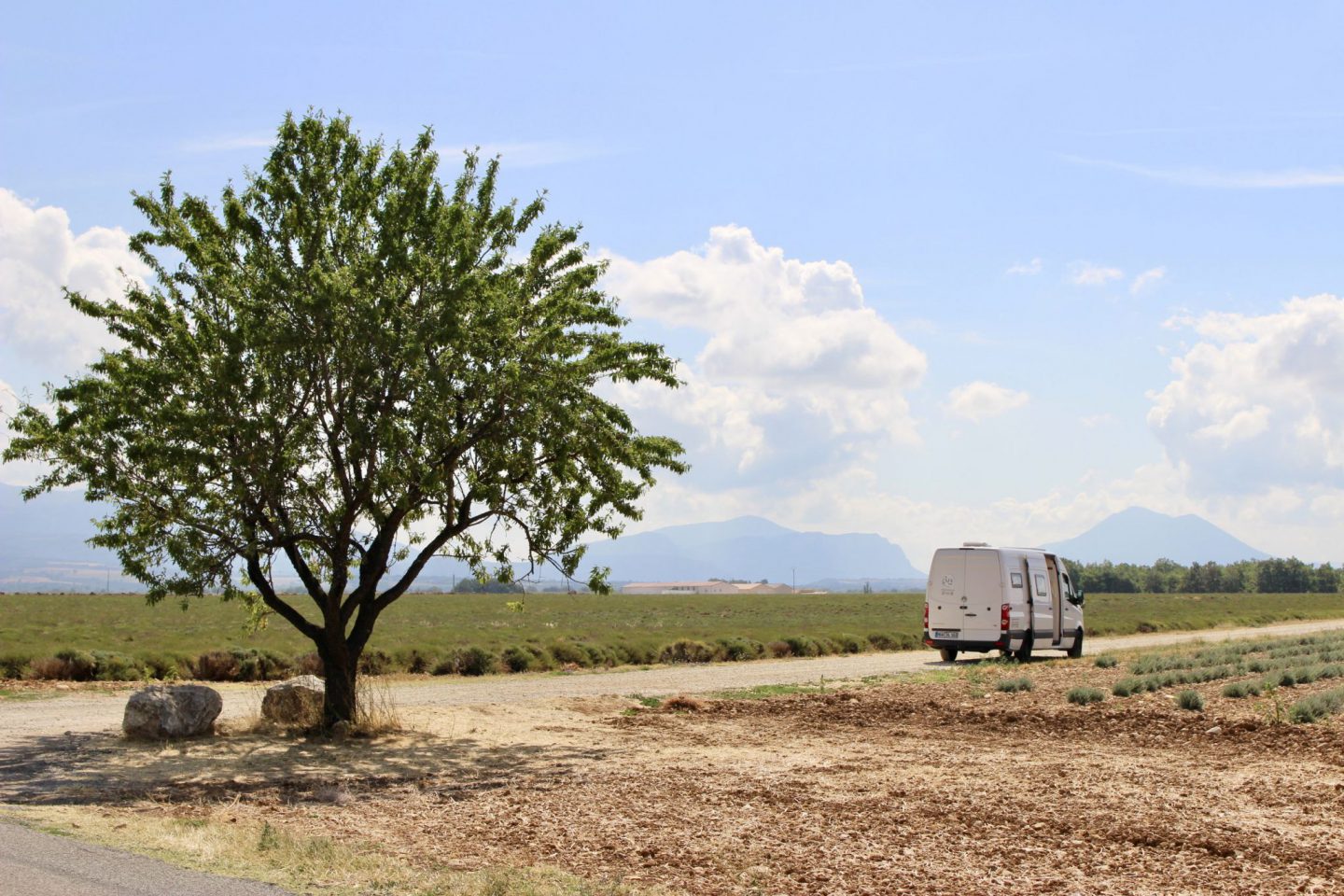 Thinking about the Provence let you automatically remind of Lavender. But the Provence is so much more. Did you know that it's one of the most famous areas for almonds? It's also well know for it's olives. So I discovered both at the beginning of my trip.
First I have visited the museum of "Roy René" who is the biggest producer of nougat and calisson in the world (https://www.calisson.com/musee-du-calisson/).
A legend says that King René of the Provence was called the good king of the people as he helped the Provence to be part of France. Therefore he married Jeanne Laval of France and asked his pastry chef to create a very special sweet for his new wife. So he invented the "Calisson" – a sweet containing almonds, dried and sugared fruits. Today the company produces about 50 millions calissons per year. But besides that Roy Renè also produces nougat for what the area is famous for. Nougat from the Provence must follow strict requirements – the almonds have to have a size between 4-6 centimeters, a weight of 10-14 grams and an origin in the Provence or Mediterranean area. France was the first nation who grew almonds in an industrial way and is today producing about 300 tons of almonds in the Provence per year.
Within the museum of Roy René I learned a lot about almonds. For example I didn't know that almonds are the only trees who have an earlier blossom than leaves. It's already flowering in February so that the first almonds can be harvested at the end of May. Those are green, fresh and juicy ones. Dried ones can be harvested in autumn. In the earlier days (before 1950) those were harvested by hand. Today there are machines who are shaking the tree and at the same time collecting the fallen almonds. After that the shells of the almonds will be broken and separated from the nut inside. The shell and other leftovers are re-used as compost. However, the almonds are processed to either white or black nougat. In any case the almonds are roasted first. Sugar and honey are heated up in order to caramelize them. For the white nougat stiff egg white is added. After that the mixture will be added to the almonds, mixed and formed by using moulds. After that they just need to be cooled and ready it is! Ready to be eaten and they just taste fantastic!
After that I made my way to the "Museum of Olives" (https://www.mb-1830.com/ecomusee-olivier) which has a nice statement at the very first information screen – "Where the olive tree stops, the Mediterranean ends." That pretty much explains where olive trees are growing and how they are connected to the mediterranean climate. Olive trees can have an age of thousands of years. They start bearing fruits in the age of ten to twelve years but become more productive closer to 35 years. As long as the olive tree has some sun, air and a healthy leaves-root balance it remains young. The olive leaf is evergreen, which means it doesn't drop in winter. It renews itself every three years. In summer those leafs act like a water-retention system which is protected by a water resistant, polished and dark surface.The flowering ist just about 15 days and starts mostly in April to June (depending on region) Those small white flowers appear in clusters and just one out of twenty will become an olive. Dring summer an olive is setting. The color of the fruit changes from dark green to bright green, over white to purple and finally deep black. The olives are harvested in autumn depending on the weather and the kind of product it's used for. Olive oils with more sugar and less acidity require dark black olives and the other way around. There do exist many different ways to harvest those. In some countries of the MED people do still pick them up by hand and squeeze them with big stones. Other countries have already mechanized this process. However, the Mediterranean countries produce round 17 million tons of olives per year (!). Spain produces 6,5 tons of those, followed by Greece (2,3 t) and Italy (2,1 t) – quite impressive.
I definitely learned a lot about olives in the museum and enjoyed a tasting of oils afterwards.
During the next days I've been to several towns along the coast like Cannes, Antibet and Nice – they all had beautiful markets! I liked the market in the old town of Nice the most. It was a perfect mixture of fruits&vegetables, flowers, spices and a few food stalls. You definitely have to try "Socca" which is kind of a pancake made of chickpea flour. It tastes even better as a side dish to a salad. However, those markets mostly take place every day except Mondays and offer a great variety of fresh food under the shining sun and in between old buildings. And if there might be bad weather – the market hall in Antibet is always a good option as well.