It feels so weird being back in Germany again… and this time for good! I've traveled 12 months and 40.000 kilometers through Europe and visited 18 countries as well as 250 culinary spots.
So how has it been?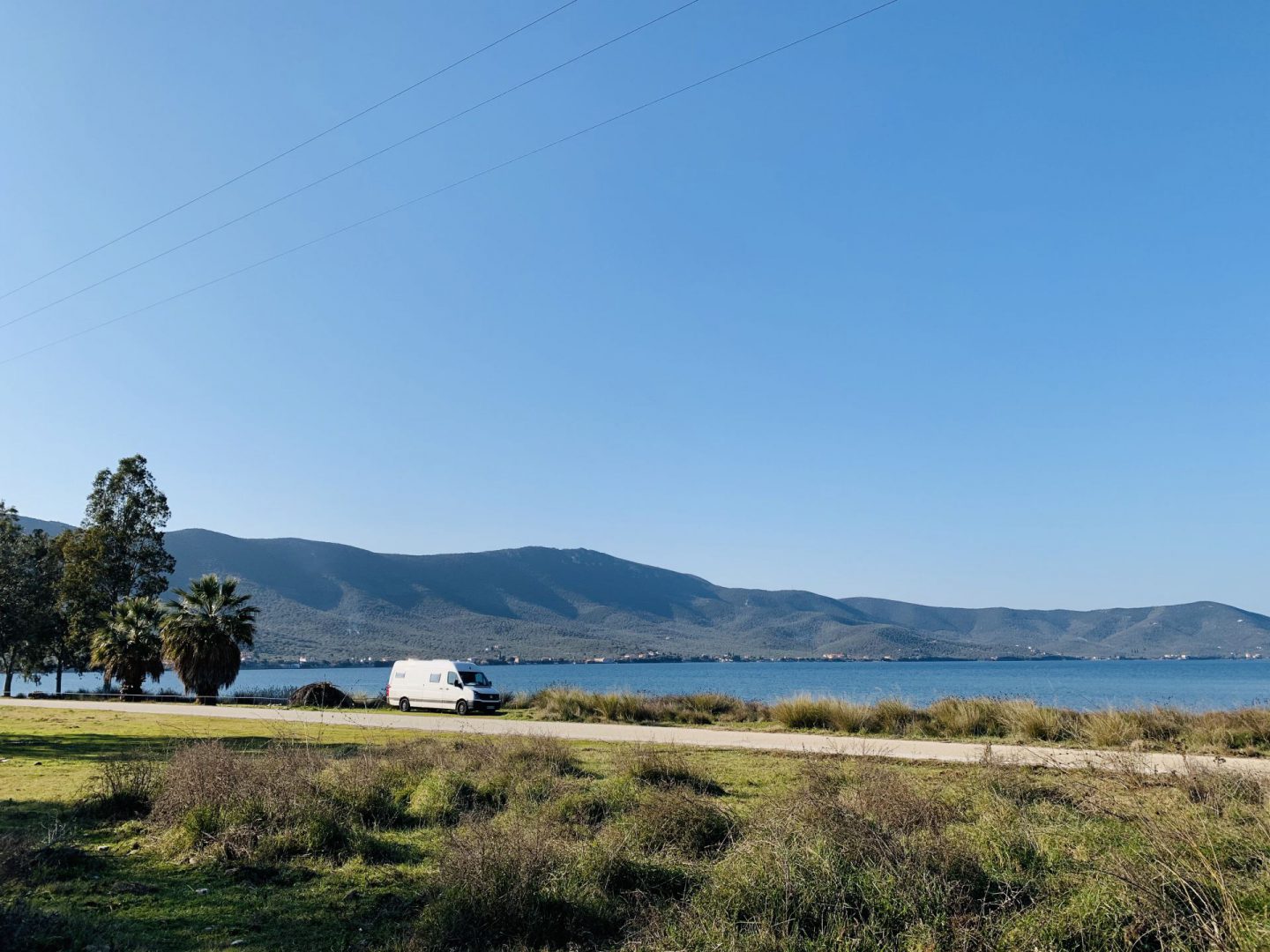 I've started this journey at the 17th of March 2019, shortly after my 30st birthday. To be fair I wasn't just excited but also a little bit scared. I didn't know what was going to await me and whether I might have any difficulties or even feel alone.
I've meet a British couple in Croatia when I had just 4 weeks left of traveling. Rachel was asking me about how many times I was crying because I couldn't cope with a situation. And to my own surprise – it was not a single time! During the whole journey there was not one situation where I felt helpless or couldn't find a solution. BUT I cried several times out of happiness and joy. And I guess that little story tells everything about the fantastic culinary year I had!
Neither the conversion nor the journey was as challenging as accepted. Of course the conversion of my van robbed some nerves and took a lot of time and courage, but it was always doable. The same with the journey – it took a few weeks, if not months, to get used to the new lifestyle hence I was never traveling with a motorhome before. But that would have been the same with any new situation. Of course I had to find out how much water and electricity I need In average and whether a long-distance drive of 400 kilometers by day might be exhausting (BTW it is!).
I had friends & family with me for several weeks, I had to survive a heavy flu, I have visited the northernmost as well as the southernmost point of Europe, I dealt with +40 down to -15 degree Celsius and I slept about 350 nights in my van, most of the time at a different place every night. And it's been great! It's such a freedom and therefore such a luxury to travel around wherever and whenever you want. On top of that it was the best thing to be on a culinary mission. By that I contacted many local producers, manufacturers and farmers beforehand and asked for a meeting to get to know their craft and to learn more about their passion. And most of them were totally excited and invited me straight away. By that I meet so many inspiring and fascinating people and got to know so much about local specialties and different crafts. I even worked with a few of them and learned how to milk a donkey or how to harvest olives. No matter which country I have been to – the people were always warmly welcoming me and were happy to share their passion. But I didn't just follow a culinary mission I also wrote a cookbook and gathered all the stories and created some easy going recipes for the camper kitchen. Initially I made that to create my very own memory of the journey and to keep myself busy. But the more people I meet and the more recipes I created the better the cookbook got! I talked to several other vanlifers I meet along the journey and they were all encouraging me to publish it. That's why I was sending it to a few publishers after half a year of traveling. Lucky me I found Ramona and Ulli (Wenn-Nicht-Jetzt Verlag) who are as passionate about my cookbook as I am. A really great outcome of my journey in general and of my own personalized memory as well.
But the best outcome of the journey isn't just the cookbook but all the people I have meet. Whether it's been a farmer or another vanlifer – all of them have been an inspiration. I guess those encounters and stories just made my journey unique and very special. I am grateful for each of them and I am very happy to count some of those encounters to my friends today.
I guess I could write pages over pages about the experiences I made but I guess that would fill another book. All in all I just want to encourage each one of you to seek for new adventures and to be brave enough to follow new leads. It's worth it!