Once again I made my way to Hamburg and this time I was quite surprised by a food market within a wholesale market.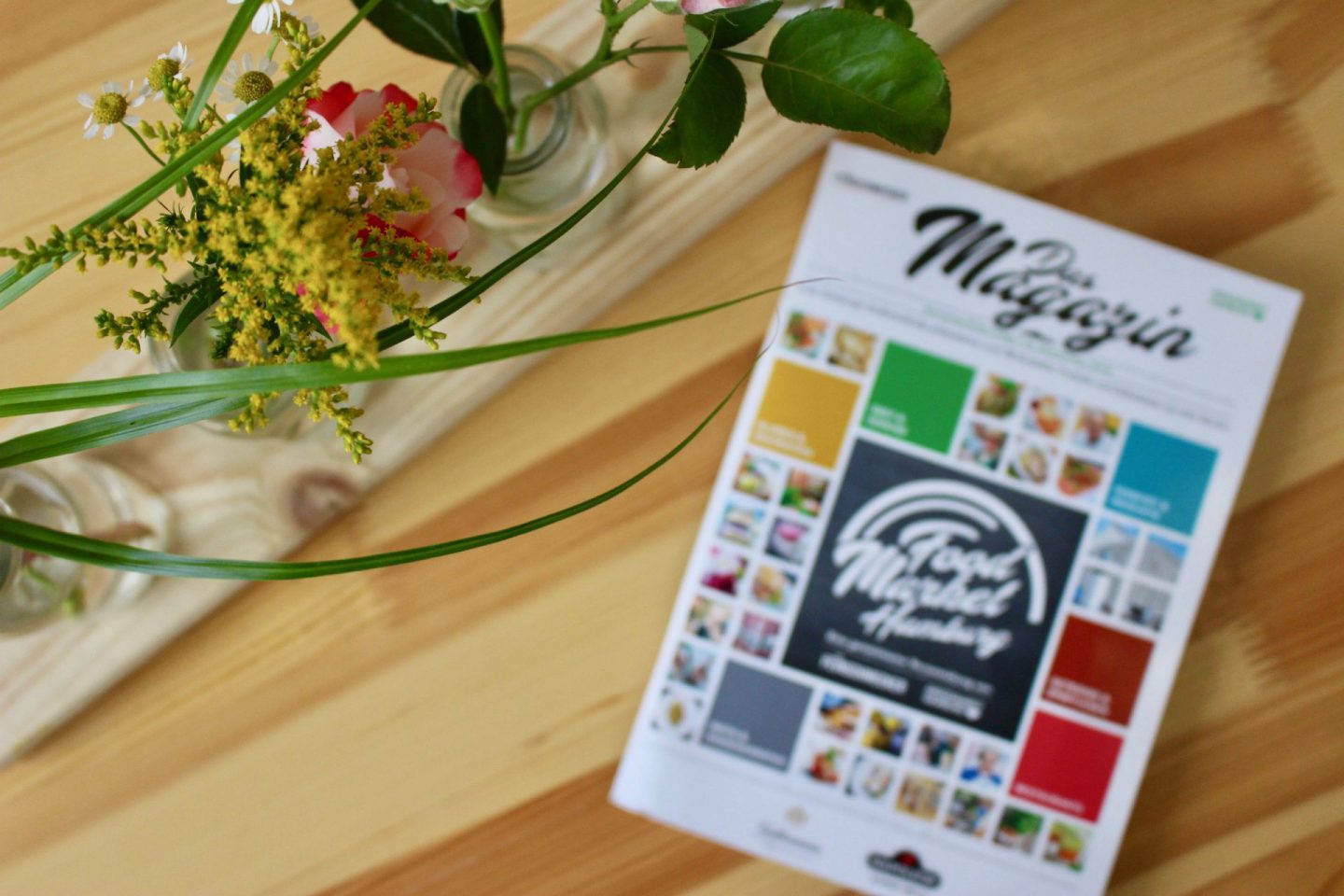 I haven't noticed any advertisement and have just been informed by friends that there is a food market with the character of a trade fair taking place in Hamburg the weekend I've been there anyway. Of course I packed my things and made my way to the wholesale market where normally big amount of food within the B2B section is traded. Maybe thats the reason why it was relatively unsexy from the outside. A big grey building with no further decoration or even any hints. There were no signs for the event at all. After I actually struggled to find the place and the entrance itself I was quite surprised by the amount of people inside the hall. Loads of interested foodies were strolling around, tasting food and talking about new aromas. That was heaven! About 100 local producers were presenting their goods and explained everything in detail. So I tasted my way through the stalls and tried different sorts of tea and alcohol, spreads, smoked ham and so on.
I definitely loved the greek herbal tea from "Aroma Olymp" (www.aroma-olymp.com), which is looking like hops but tastes like a mild herbal tea. It's cultivated at the olymp in Greek, harvested by hand and dried under the mediterranean sun. It's a perfect alternative for herbal teas and is supposed to have loads of beneficial effects for your health. I definitely loved the taste!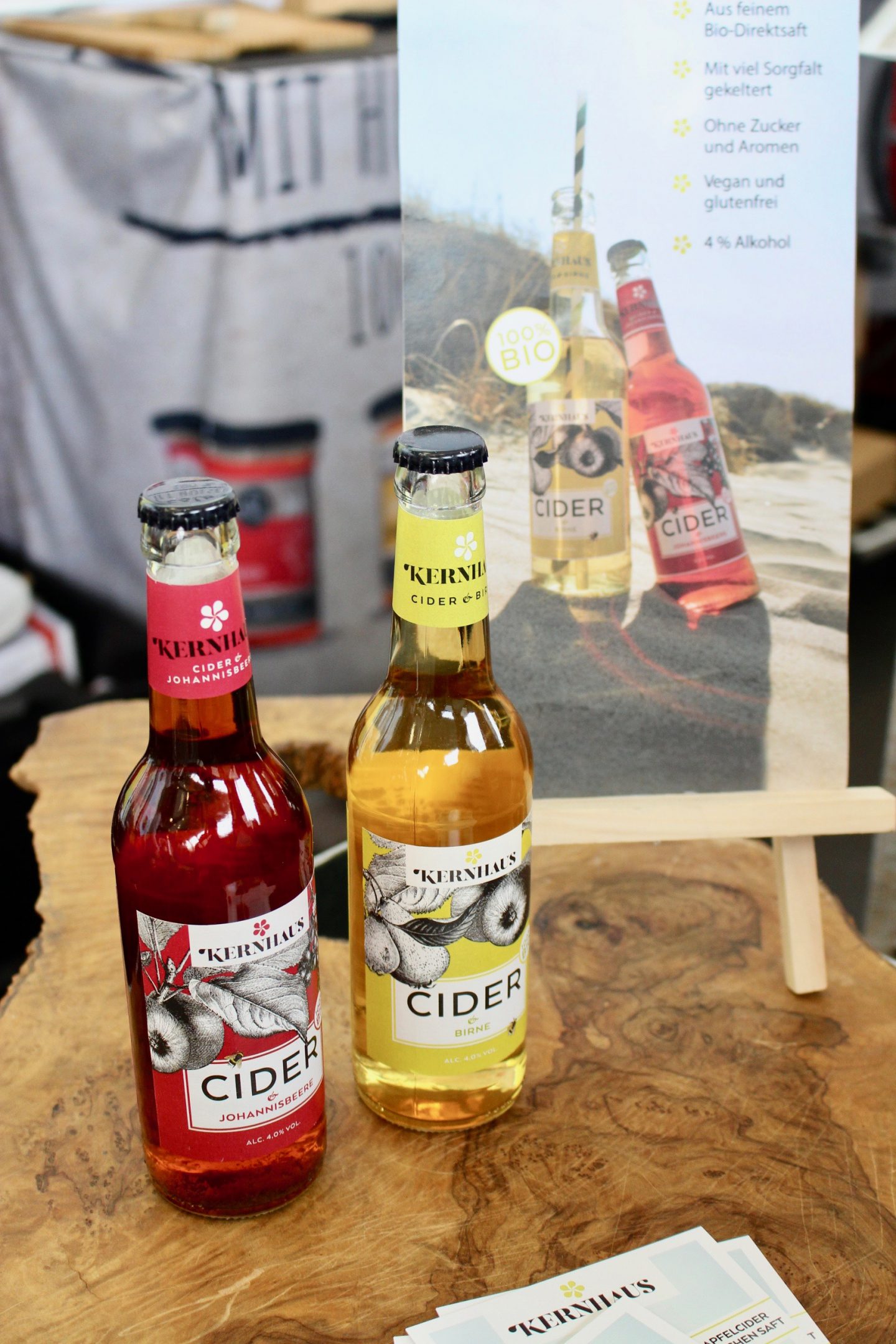 A few stalls later I got to know Maren, who is the founder of a german cider brand based in Hamburg called "Kernhaus" (www.kernhaus-cider.com). She produces two different sorts of cider made of apples out of the region. She pays high attention to the original taste of cider and doesn't add a lot of sugar (or even no sugar at all based on the sort). By that she gains a more authentic flavor and underlines the aromas of the apples themselves. Hence I already tried traditional cider in Spain and France (and loved them) I definitely support her mission. I liked her cider with pear the most and filled up my stock with those.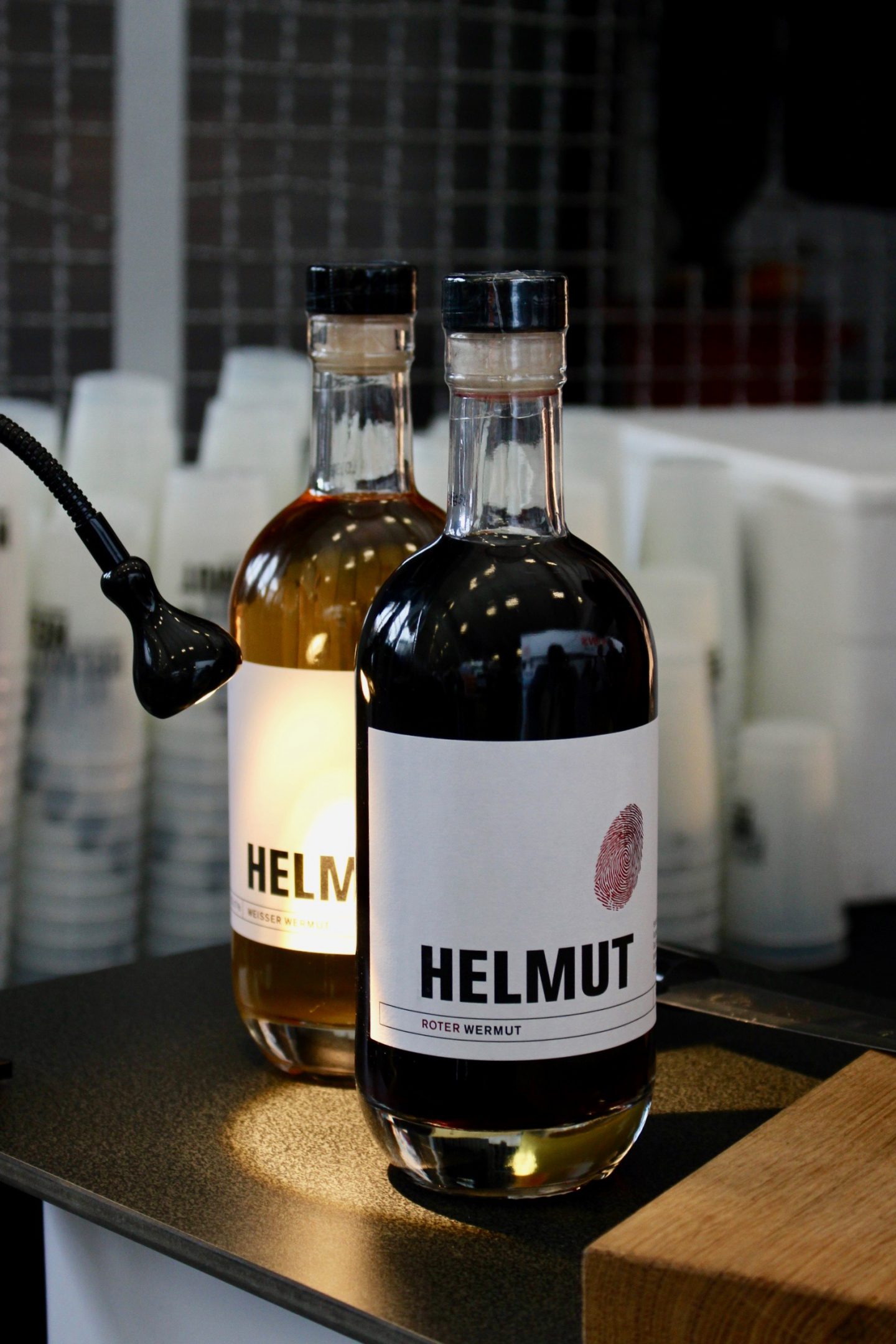 After that I enjoyed another sort of alcohol, which was completely new to me. It's called "Wermut" (english known as wormwood (plant) or absinthe). The brand is called Helmut (www.helmut-wermut.de) and Nils explained their philosophy behind that beverage which is made of regional wine. Either based on red or white wine it's flavored with different sorts of herbs, fruits and spices. By that they are gaining a flowery and mild white Wermut and a more strong and aromatic red Wermut. I tried both of them and was totally surprised by the mild and interesting taste. Currently they are working on another version based on rosè wine. I am definitely looking forward to this and will implement their products in my kitchen or further menus as a cocktail or as a sidekick for sauces.
Furthermore I have seen some other brands I already knew and meet some people I've visited before. It was a colorful event full of local producers with an incomparable passion for their products, perfect for people to try and taste all of them. Those events are perfect to try new and different products and to widen the culinary horizon. It's furthermore a possibility for small producers to gain new customers as it is difficult to convince with the taste and quality of the product via internet.
I definitely recommend that food market to everyone, who is open for something new and especially interested in local producers. It widens the horizon and supports local businesses. It's great to spend some relaxed hours around food.
The event is supported by "Feinschmecker-Mag" – further information and details about the next event will be promoted on their platform.