Have you ever thought about the fact that out there right in front of your nose are so many edible plants and herbs? They are growing on normal meadows, next to hiking ways or in your own garden known as unwanted weed. I often thought about that and decided to do something against that unawareness. Especially because I am traveling with a van and some herbs or plants might pimp my meal easily and immensely!
So I booked a so called "herb hike" with Marina Westermann (www.natur-wohlfuehlzeit.de) who is an expert when its about herbs and cooking.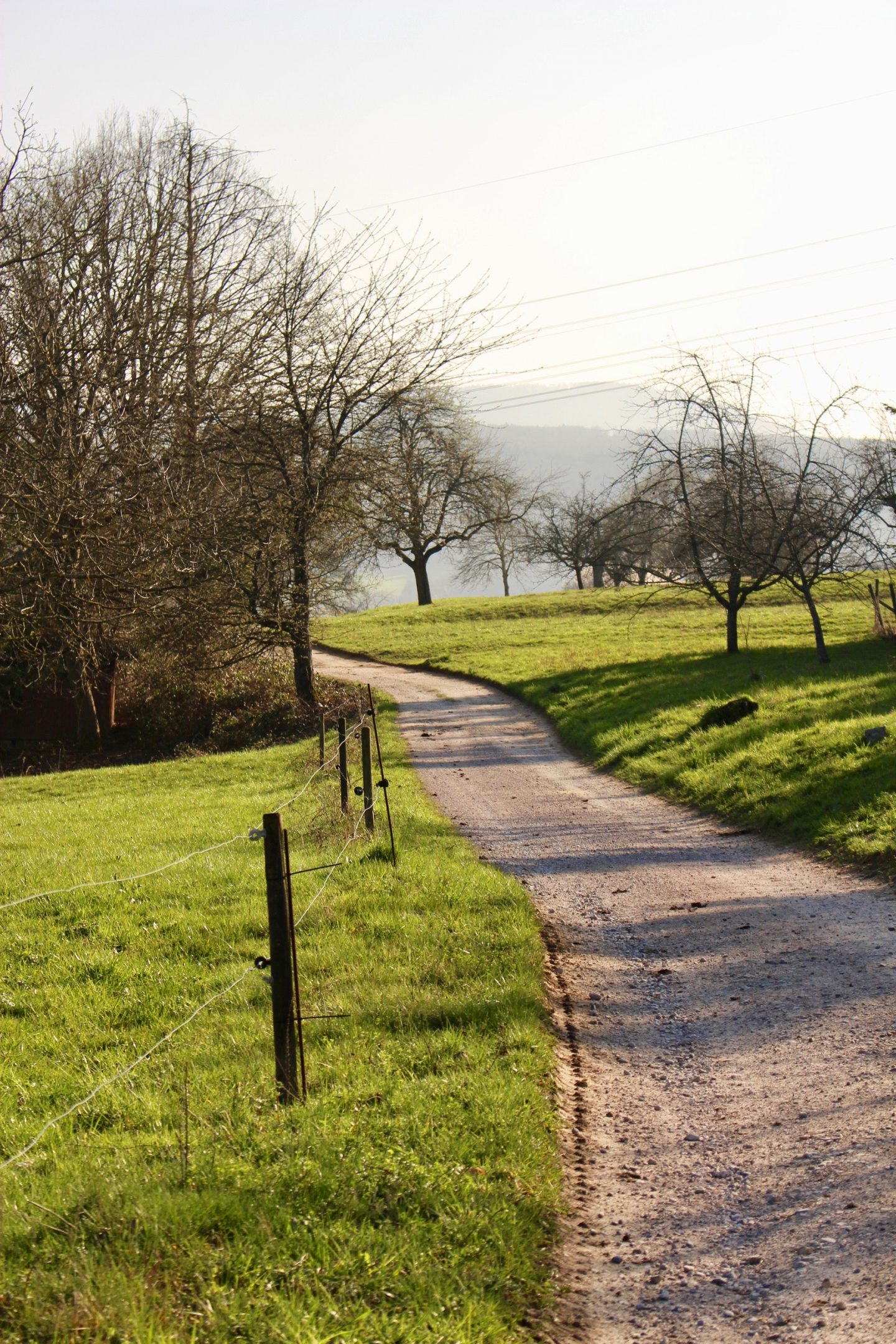 We were lucky because the sun was shining bright, first trees were in blossom and bees were flying around doing their job. We've been a very small group of five people who started their hike in Bischweier, a small town close to Baden-Baden. Marina was introducing us into the topic and explained some main characteristics about herbs and what they are for. Right after a few meters Marina already noticed the first herbs growing next to our path. To be honest – I haven't noticed anything as it was just a green meadow for me. But hey, I took part of this hike for a reason. So we made our way from herb to herb and got to know many different plants during our hike, where to find them and how to use them. Some of them were just edible before they blossom, others are just partly tasty. Marina also explained the certain characteristics of every herb to make it more easy for us to identify them on our own. She also told us how to make sure that we picked the right one and whether there could be toxic siblings.
During the whole hike of 2 1/2 hrs she asked questions about herbs we have already seen and whether we remember them. It wasn't like a test, more to make us more self-confident when it's about collecting herbs in future. And it worked! It was also very helpful that Marina had little stories around those herbs about their origin or even some poems. By that it got more alive and it was easier to remember the different plants. At the end of the hike I felt really happy as I was walking down that path and it wasn't just a path anymore. There were herbs I could identify and I would know how to use!
After the hike we came together and tasted some stuff Marina had prepared especially for us. It was delicious! I was totally impressed about the difference herbs could make. We tried some tomato butter, feta with wild garlic, quark with dandelion, daisy muffins and even liquor made of daisies. There was nothing that didn't taste fantastic. I will definitely try those recipes by myself as their are handy and easy to make (especially in a van). Of course I will share those recipes with you.
But first I have to recommend this lovely afternoon with Marina! I learned a lot and I am happy that I widened my horizon. Check out her homepage to find out more: www.natur-wohlfuehlzeit.de