Are you surprised that there is a cheese-route far from France? Well, I was! I've been to several cheese areas in France and I never expected that there might be another place with such a wide spread passion about cheese…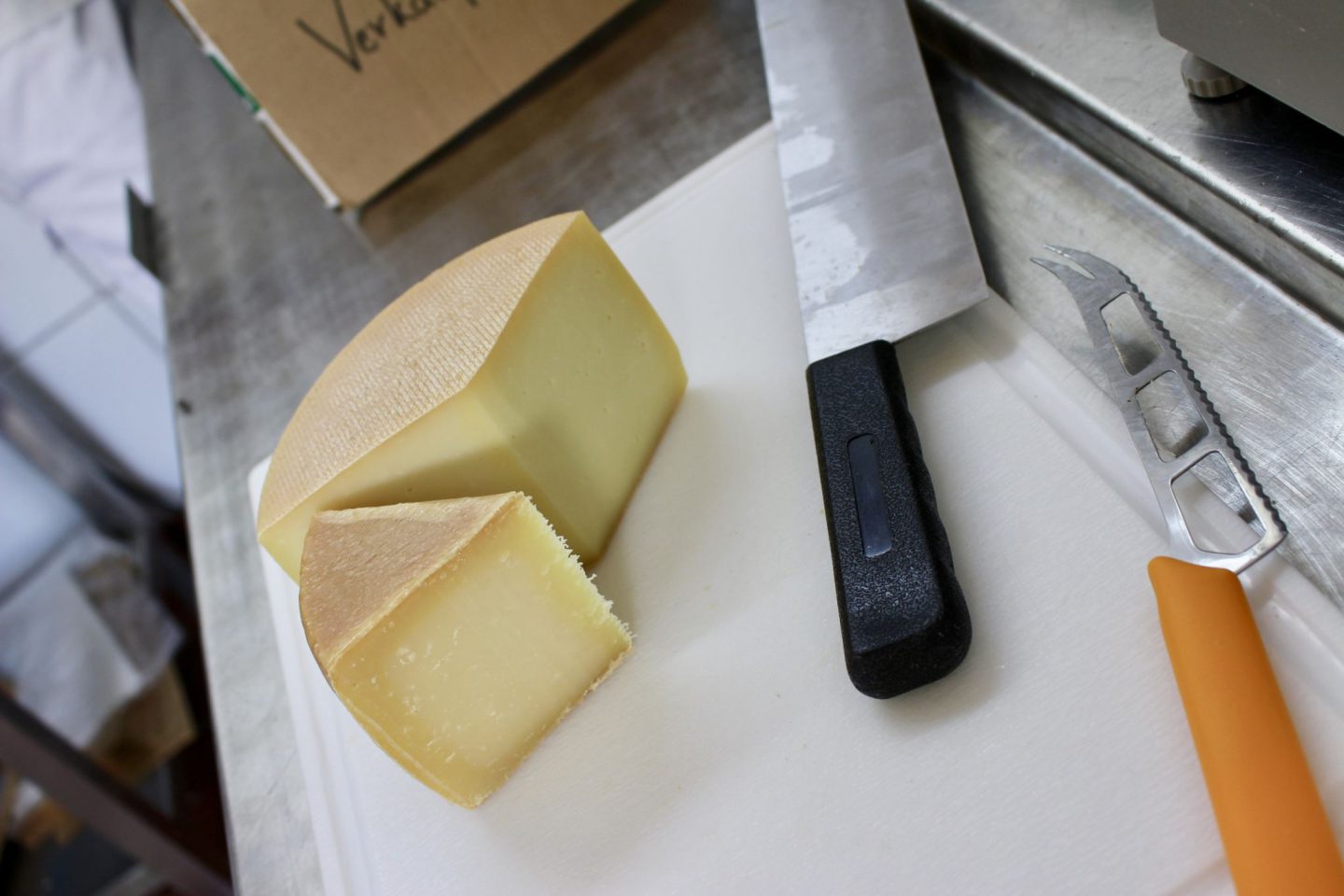 Producing cheese has a long tradition in Germany. As soon as people consumed milk they equally started making cheese. Unfortunately in the beginning of the 19th century the processing of milk into cheese and the different sorts of it became standardized and a lot of knowledge around the old craft got lost. Since a few years the area of Schleswig Holstein (north of Germany) tried to re-activate that knowledge and invented the Cheese Route in 1998. Since then smaller cheese manufactures got connected and empower that craft. With lots of love and creativity new and old sorts of cheese are developing – made of sheep's, goat's and cow's milk. Around 30 manufactures do belong to the cheese route spread at a distance of 500 kilometers and offer a great variety of cheese – soft and hard cheese, traditional "Tilsiter" and camembert of goat's milk, fresh cheese and cheese that matured for many months.
I've visited different manufacturers to try different specialities. First I stopped at "Jahnkes" (https://www.jahnkes-ziegenkaese.de) who are producing cheese and many products from milk of their goats. They won prizes for their ice cream in different flavors and I have to confess – it's really good!
My next stop was a bigger producer called "Holtseer" (http://holtseer.de) who is collecting milk from 120 farms and acts like a collective society. Of course their outcome is much bigger in comparison to smaller manufacturers but the cheese isn't loosing in taste at all. They offer a great variety of cheese and still follow old recipes. Furthermore they try to protect the craft as a cheese monger and do lots of steps within their production by hand.
After that I visited a sheep farm in Solterbeck (http://www.schafkäserei.de) and tried the best camembert I have ever eaten. Of course I topped up my fridge with fresh made yoghurt from sheep milk (the best). I stayed at the farm over night and got the chance to work on the farm and help milking the sheep.
My last stop was "Hof Dannwisch" (https://www.dannwisch.de) who is producing cheese from cow's milk and is experimenting with different washes of the cheese. I tried a cheese which was washed with red wine during it's maturation and it tasted brilliant!
My cheese route contained one bigger producer and three manufacturers, each of those specialized either to goats, sheeps or cows cheese. I recommend such a combination of stops to taste the whole variety of cheese. Most important is the "Holsteiner Tilsiter", which is the most popular in this region and I definitely recommend the Camembert made of sheep's milk.
All in all I was fascinated by the variety of cheese and the friendliness of people. It's definitely worth a visit!