It has been 1 1/2 years since I moved into my van, which measures just 6 square meters. Time flew by and suddenly this chapter is over and I pack my things again to move into an apartment.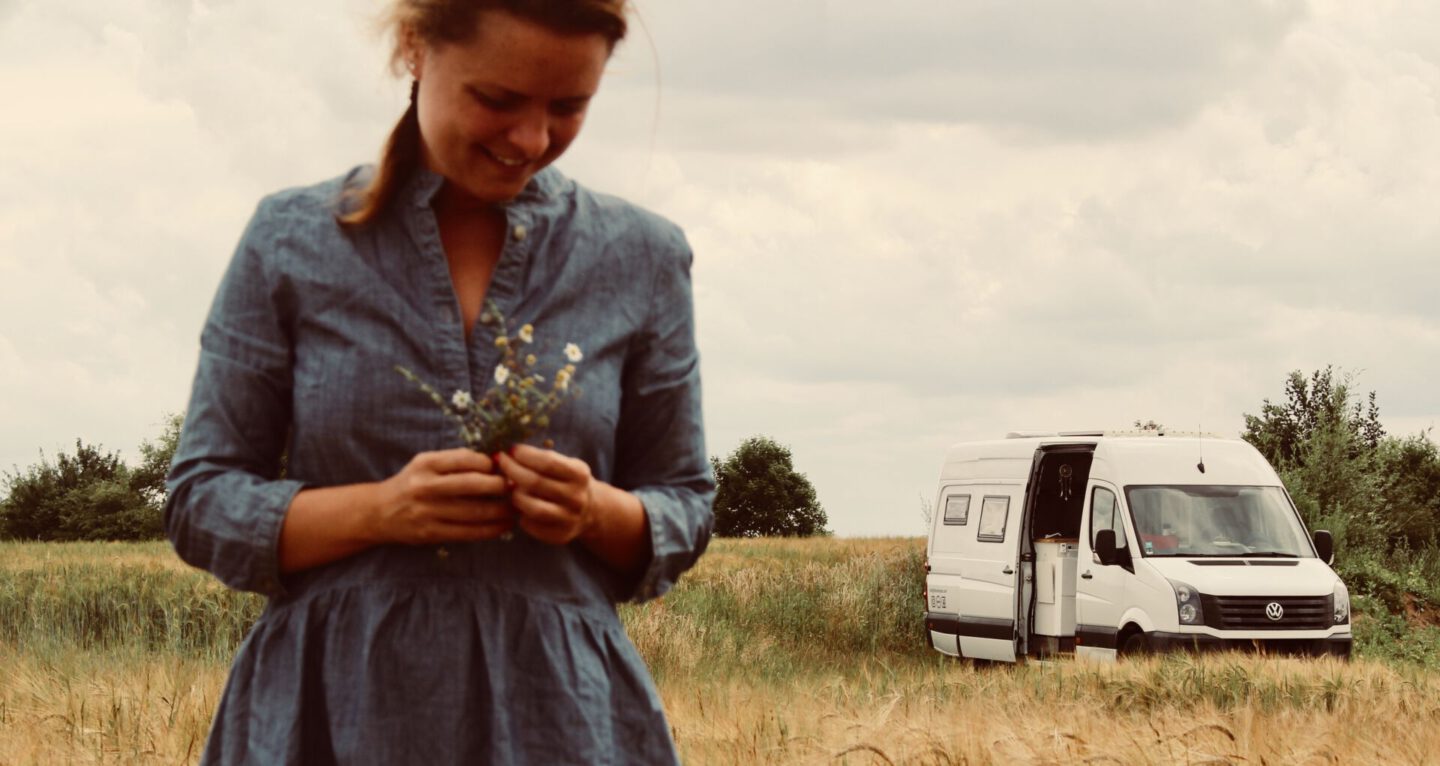 It is a really strange feeling to move back into a permanent home with your own mailbox, your own shower and permanent electricity from the socket. If I am honest, a part of me has been longing for exactly this kind of permanence. Although life in a van is free and flexible, it can also be exhausting to find a new place to sleep every day, to have to find your way around different supermarkets all the time or to look out the window every morning at a different environment. I am very grateful for my trip and the many months of independence, but for some time now I have been longing for a little more consistency and routine. Little things, such as a longer connection to my neighbors and friends or receiving mail, were missing. I wanted to put down roots again and anchor myself more firmly in one place.
Living in a van for 1 1/2 years is a unique and very formative experience. I am infinitely grateful to have taken this step, because you learn a lot more about yourself and especially about the things that are important to you. You also get to know a minimalistic and very free lifestyle, which makes you question your own attitude towards sustainability, consumption and cultures. Also the community is so incredibly great and unique. You can call "us" a certain type of people. I have met so many great and inspiring people. There is an incomparable openness and above all calmness. I find all these experiences very enriching and have not only absorbed this calmness and positivity but also adapted it to my own way of life.
I would like to take all these insights into my new phase of life and maintain values like frugality, serenity and gratitude.
The moment of moving out itself was very emotional for me. Even though I'm looking forward to the new section and know that my van will remain with me, tears were running down my face. It was a wonderful period of my life where my van was my little cave and my beloved home. I made a very special connection to my Spencer, who carried me 40.000km through Europe and who shared so many moments and adventures with me. The fact that I created this home with my own hands over months also supported this bond. The van is simply one of the most valuable things I own, and I don't mean monetary value. The move out was therefore very close to my heart and the moment to clear the last things out of the cupboards was very touching.
I suppose they were tears of joy and gratitude mixed with few tears of sadness.
I will definitely return to my home on four wheels as often as possible and at least continue living the parttime vanlife. I am curious to see where our travels will take us…
Here once again some of the most beautiful sceneries and moments…