It's finally happening! On 01.08.2020 my cookbook was published and thus a very special journey finds a unique result…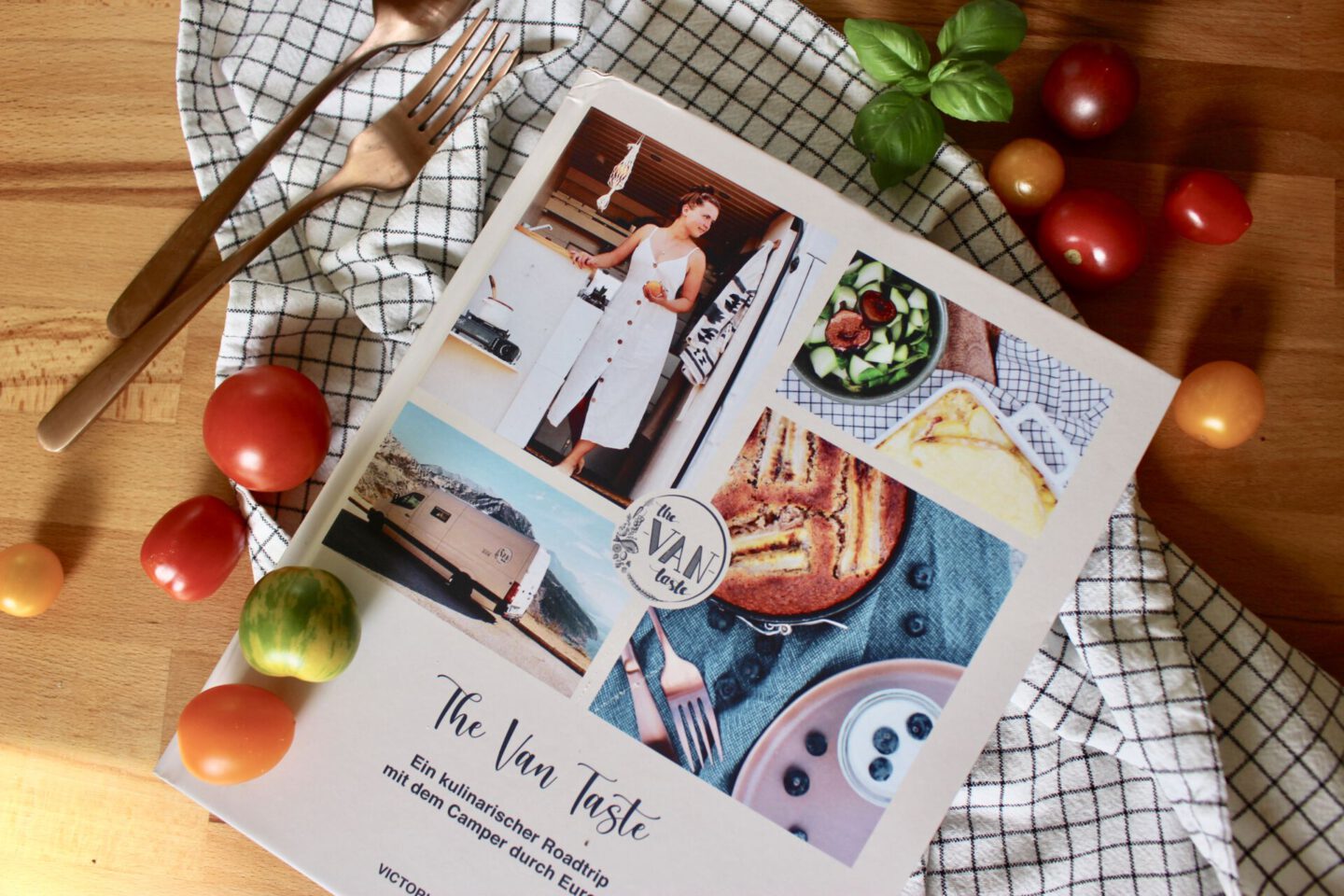 In March last year I set off on a culinary journey through Europe and would never have dreamed that one day a cookbook would emerge from it.
During the conversion of my camper I asked myself the question what I would like to do and see on my trip. It soon became clear to me that I wanted to focus on the culinary world and that I was most interested in manufactories, farms, markets and places like this. I wanted to taste my way through the individual countries, so to speak, and get to know the individual regions through their specialties and tastes.
But "only" travelling and eating seems literally to be a tempting thought, but I was worried that I might get bored. I am a person who likes to be creative and also likes to pursue projects. So I decided to write a culinary diary and simply record all my experiences. That's how this blog was born! I wanted to tell you about the many culinary places I would visit and thus help small manufactories and local producers to become better known.
So I started my journey and therefore this blog. I wrote about the meetings with the winegrowers, cheese producers and about the dazzling colours and tempting smells at the weekly markets of each region. I visited a salt farm in France, a fish farm in Norway or an olive farmer in Greece. I reported about unique culinary encounters on the journey, which for example gave me real Canadian maple syrup (more about this story in the book!). I also created simple but delicious recipes, as I had to realize that far too often "pasta with tomato sauce" was prepared in the campers' kitchens. I combined my culinary discoveries of the trip with the desire for a little more variety in the travel kitchen and thus created a colourful mix of simple recipes.
Over time, the collection of stories, culinary stops and recipes became so large that I received a lot of encouragement from the people around me. And since I generally live by the motto "What can happen in the worst case?", I simply wrote to several publishers and applied with my book idea. I couldn't get more than rejection, could I?
After a few more months I had already received several rejections – either the program was already defined or the "market" wasn't attractive enough.
One December morning I was still in bed, scrolling through Instagram. There I saw a book about the "Adventure Vanlife" on a profile of another vanlifer, of course I immediately looked for the publisher and found the "Wenn Nicht Jetzt-Verlag" and with it to Uli and Ramona. So I applied on 06.12. and already a few days later I phoned Ramona and signed the author's contract. We were immediately enthusiastic about each other and convinced that we would create a really great cookbook.
Ramona and Uli were themselves travelling through Europe in a motor home for 13 months and even founded their publishing house on exactly this trip. They recognized the importance of the "work-life-balance" and that sometimes you just have to dare to be happy.
In the following 6 months we worked a lot on the common project and sent endless files around, read corrections, exchanged about pictures and design, created culinary extensions and shortened contributions elsewhere. A little later we brought Ines on board, who set the cookbook as a graphic designer. She also lives full-time in her van and knew exactly the feeling we wanted to convey through the book.
Many months later the time had come! In June we sent the finished book file to a printing house and waited eagerly for the result. It is a strange feeling, if you hold a book, which existed only digitally for such a long time, in your hands live and in colour…
And we must all say – we are thrilled! We have created a really great book – from Vanlifer for Vanlifer! We hope that you enjoy it as much as we do and that you will go on your very own culinary journey!
If you have developed an appetite for our book, it is already available in German and will be published in English soon! Feel free to sign up HERE for the newsletter and you will be informed as soon as it is available.